Oct 6, 2021
CAN bus, NMEA 2000 : How connect all electronics on board?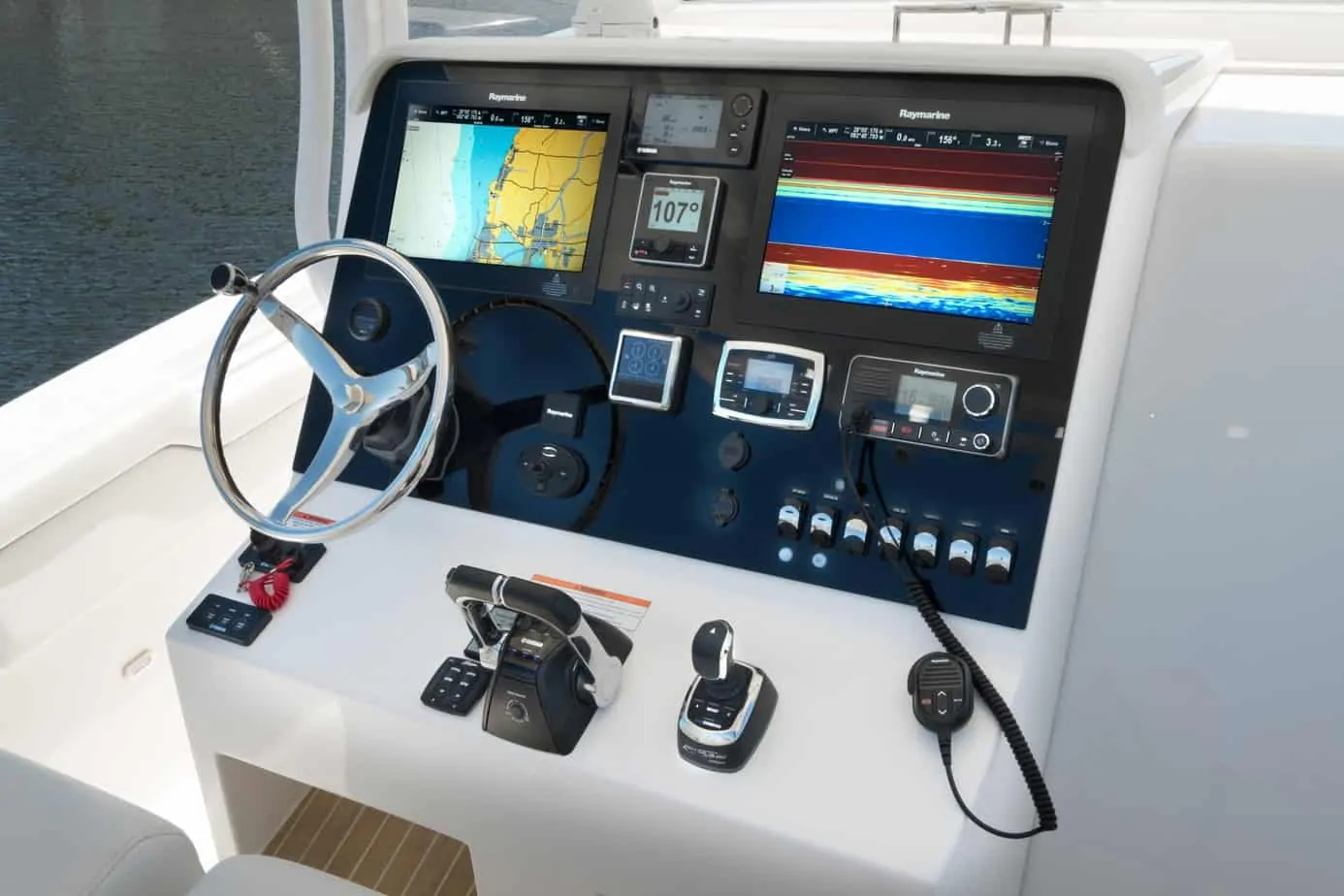 In marine electronics industry, it is impossible to miss NMEA or CAN bus words. In today's world most all electronics or electrical marine devices indicates NMEA or CAN bus features.
But what is behind it? What it is about? In order to understand how this technology can help your equipement to communicate read this guide!
NMEA 2000 & Bus CAN, Complementary technology
Both NMEA 2000 & CAN are communication buses. They are the nervous systnable communication like in a human body are combined electrical and data specification data network used in the marine industry to simplify the communication between marine electrical devices on board.
NMEA 2000 Standard
The NMEA stands for National Marine Electronics Association. In a nutshell, they're a not for profit organisation whose mission is to improve data communications between marine electronics manufacturers.

NMEA 2000 (often abbreviated to NMEA2K or N2K) is an open standard designed by the NMEA to help them achieve their mission by standardising the messages and connector system used for devices in the marine industry.

NMEA 2000 is based on a system known as CAN which stands for 'Controller Area Network'. One of the reasons the NMEA chose this system over something like Ethernet (for example) which has a much wider bandwidth, and can support RADAR and video, is because CAN has the ability to guarantee message delivery even when the network is 100% loaded. An important feature when you consider that the network is likely to contain important GPS information.

What is the difference between NMEA 2000 and NMEA 0183? NMEA 2000 simplifies the connection - The NMEA 2000 backbone is a single trunk cable to which the appropriate T-pieces, network cables and terminators can simply screw onto. Unlike connecting NMEA 0183 open cable ends.
What is bus CAN ?
In the mid-eighties Robert Bosch GmbH and Intel collaborated on the specification and development of integrated circuits (IC) for a device that would provide a serial communications protocol to support distributed real-time control applications. The objective was to provide a robust solution for automotive applications that include highspeed networking as well low-cost wire multiplexing. Originally developed for the automotive industry it's now used in most of industrial automation system including marine..

ISO 11898-1 :2015 standard covers the CAN data link layer, as well as the high-speed physical layer.

In turn, 'nodes' or 'electronic control units' (ECUs) are like parts of the body, interconnected via the CAN bus. Information sensed by one part can be shared with another So what is an ECU?

In an automotive CAN bus system, ECUs can e.g. be the engine control unit, airbags, audio system etc. A modern car may have up to 70 ECUs - and each of them may have information that needs to be shared with other parts of the network.

This is where the CAN standard comes in handy:

The CAN bus system enables each ECU to communicate with all other ECUs - without complex dedicated wiring.

Top 4 benefits of CAN bus
Simple and low cost: ECUs communicate via a single CAN system instead of via direct complex analogue signal lines - reducing errors, weight, wiring and costs
Fully centralized: The CAN bus provides 'one point-of-entry' to communicate with all network ECUs - enabling central diagnostics, data logging and configuration
Extremely robust: The system is robust towards electric disturbances and electromagnetic interference - ideal for safety critical applications (e.g. vehicles)
Efficient: CAN frames are prioritized by ID so that top priority data gets immediate bus access, without causing interruption of other frames
How NMEA2000 and the CAN bus are revolutionizing the way electronics communicate on board?
NMEA 2000 networks consist of lengths of network Backbone cable with a defined beginning and end. T-connector is used to construct N2K backbone and to extend the backbone with appropriate lengths of backbone cable.
What are the advantages of NMEA 2000?
It's simple connection makes an NMEA 2000 network easy to install.
NMEA 2000 networks are reliable. They are self-configuring and no setup is required, meaning you can easily add or remove any compatible equipment without needing to restart the network.
Unlike NMEA 0183, having different baud rates is not an issue with NMEA 2000 networks.
NMEA 2000 network's can allow up to 50 different compatible devices to connect to each other.
You do not have to replace your entire NMEA 0183 network when converting to NMEA 2000. You can easily hook up to the new network whilst keeping currently installed NMEA 0183 devices using an NMEA 2000 Gateway
NMEA, An evolutive technology
Up to 50 devices can be connected to the NMEA2000 network. It's ideal even if upgrade is requested adding new compatible devices such as underwater light management system for example.
Almost infinite possibilities
There are two distinct families of NMEA 2000 devices: sensors and displays. To reinforce the ranks of each, new NMEA 2000 compatible accessories continue to be released by manufacturers, making the possibilities of a NMEA 2000 network almost endless.

There are two categories of devices using NMEA 2000 standard.
1. MFD (Multi funtion device) Most of electronics manufacturers provides N2K certified products. These displays from 6 to 24'' centralized all information neccesary for boating. Most of them are offering different menu in order to enjoy all type of experiences.
2. Marine devices

Common examples of marine devices :

- GPS receiver
- Autopilot
- Wind instrument
- Depth Sounder
- Navigation Instrument
- Engine Instrument
- Fuel and water gauges
- Batteries state of charge

Over time, the NMEA 2000 communication standard has become the norm in boating industry.

Expert in marine and RV's electrical equipment, Dolphin ® Charger, based in Annecy (France) can assist you in the design of your product. With our team of R&D engineer we can adapt our product in order to make integration easy. Such project has been done with Garmin for a high end RV's builder. Discover our products!