Aug 12, 2021
Case Study: Why VDM-Reya distributor trusts Dolphin Charger products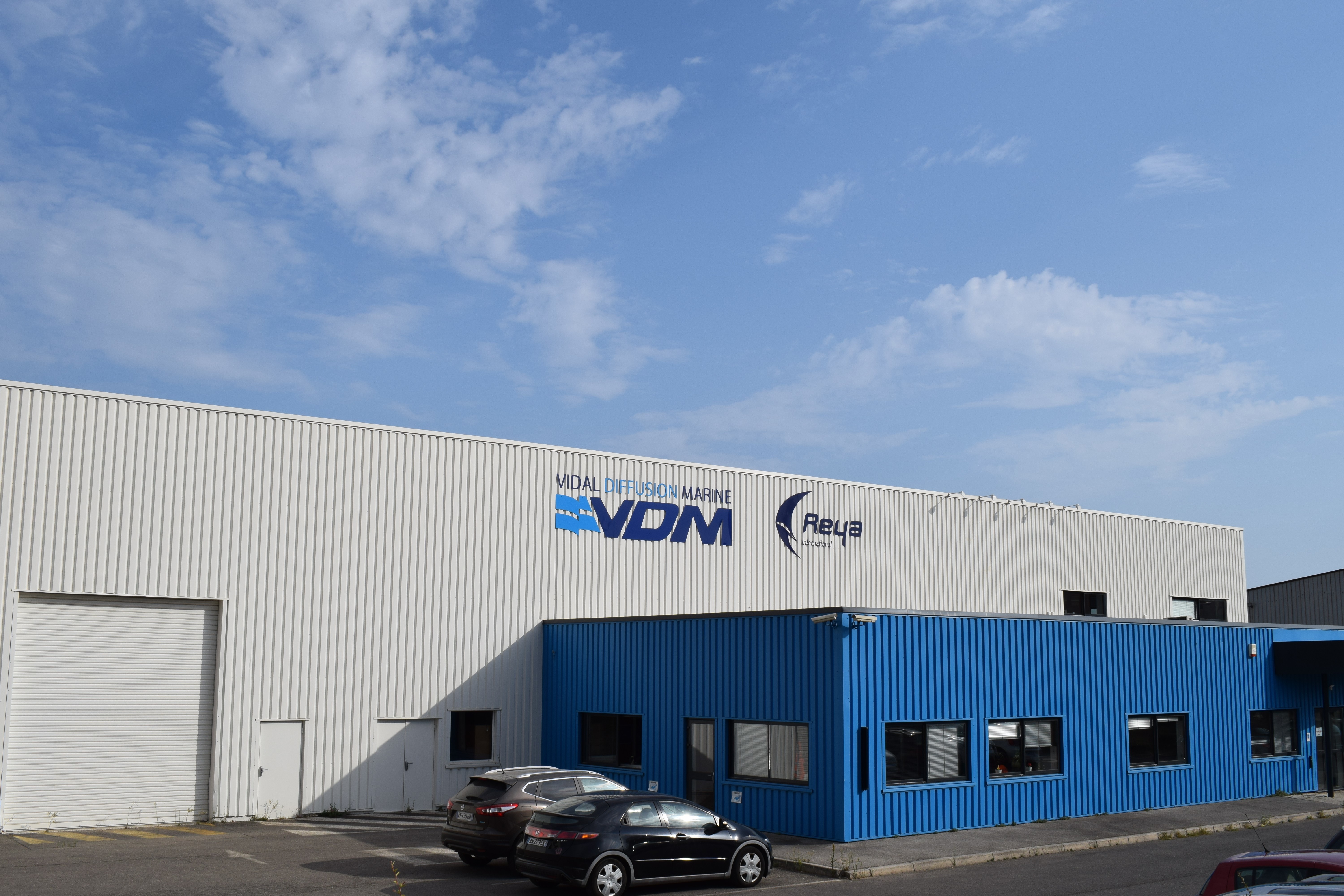 Bow thrusters, battery charger, pumps, on-board appliances, fittings, safety, maintenance products... If you need a product for a boat, chances are VDM-Reya has it in stock! VDM-Reya is the reference distributor for the boating industry in France and is the result of the alliance of two companies: VDM and Reya. Founded 30 years ago in Toulon, Vidal Diffusion Marine has developed by offering a wide range of technical equipment to professionals in the nautical industry, with the engine environment as its core business. For its part, the Reya company has been operating for more than 80 years in Cannes. Specialized in the production and m
anagement of energy on board, Reya also offered a wide range of paints and maintenance products. This strong complementarity between the two companies led them to join forces in 2017, giving birth to VDM-Reya. With more than 90 employees and a tur
nover of €30M, VDM-Reya is a key player in the boating industry. In a sector as competitive as it is coveted, it is essential to rely on reliable suppliers, with products that are always available and and a good technical support. It is for these reasons that VDM-Reya has chosen to trust Dolphin Charger, by adding more than fifty Dolphin Charger products. Here's a look back at a successful collaboration.

Excellent custom
er service and great logistics

Boatbuilders, and maintenance yards, distributors and dealers, yachting professionals... VDM-Reya works in partnership with all the players in the yachting industry, both in France and abroad. "Our mission is to provide a wide range of technical products, excellent customer service and highly efficient logistics. Our goal is to support their business and the essential services they provide to boaters," explains Charles Bogais, VDM-Reya product manager. To achieve this, VDM-Reya relies on experienced people who select, supply, sell and deliver more than 50,000 pieces of technical equipment from its logistics site in Toulon. Dolphin Charger is one of the historical suppliers in this well established ecosystem, since 1996.

Reliability, performance, connectivity

"In terms of battery chargers, we were looking to respond to a problem of price positioning and range diversity," recalls Charles Bogais, who was in charge of defining the offer and integrating the product into the market, following the competitive study. On the technical side, VDM-Reya was mainly looking to enrich its catalog with reliable, high-performance and connected products. The distributor was also looking for a range dedicated to severe environments, such as the professional Marine. Dolphin Charger ticked all the boxes. "After consultation and analysis between marketing and sales, we chose to distribute Dolphin products for their reputation and brand recognition in the field," continues Charles Bogais. Compared to other brands, Dolphin had the advantage of a wide range of products, as well as excellent web support.
The integration of Dolphin products into the catalog was very easy, thanks to the support of Dolphin's marketing teams. VDM-Reya particularly appreciates having support for visuals and instructions for use. From a human point of view, VDM-Reya is delighted with the availability of the Dolphin teams and the quality of daily exchanges.
"The entry-level products, the Prolite and Leakage ranges, are flagship products that we could not do without. The Leakage and Premium lines are bestsellers, and our customers are generally satisfied with them," says the VDM-Reya product manager, who appreciates the competence and professionalism of the Dolphin teams.


The collaboration between VDM-Reya and Dolphin Charger has a long way to go!