Jul 13, 2021
ISO 9001 certification: Cats Power Design and Dolphin Charger are committed to customer satisfaction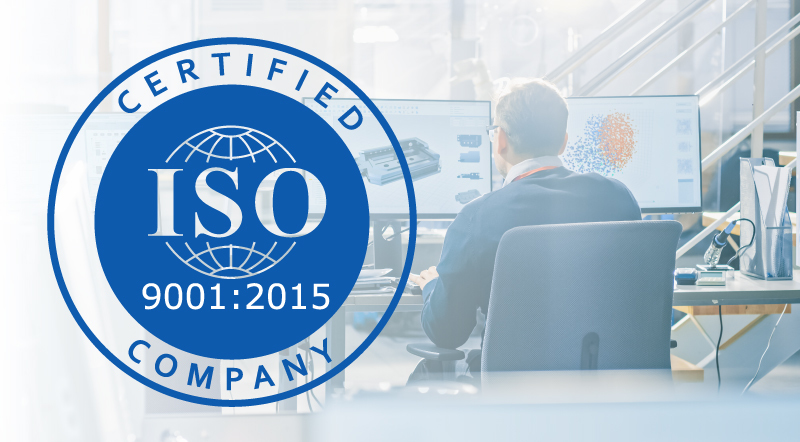 For the 4th consecutive time, Cats Power Design has obtained ISO 9001 certification. This international standard is the most widely used and recognized management standard in the world. Simple in its principles but rigorous in its requirements, the ISO 9001 standard is a real guarantee of quality. It certifies that the whole company is organized in a continuous improvement process, in order to anticipate the market evolutions and to meet the needs of its customers. Since it was obtained in 2008, Cats Power Design has never ceased to improve its processes in order to reach ever greater customer satisfaction. This approach is reflected in the entire range of Dolphin Charger products.
ISO 9001: a guarantee of quality
Contrary to what neophytes might think, the ISO 9001 standard is not an empty acronym. Obtaining this certification is a real company project, with its share of internal reorganizations. It is highly recommended to prepare for this and to review all its processes. An independent auditor is then mandated to evaluate the company's practices and grant - or not - the precious sesame. The certificate is valid for 3 years, but audits are then carried out each year to maintain it, before renewal.

Common to many sectors, ISO 9001 does not impose specific actions, but requires the company or organization to write down what it is committed to do in order to see its improvement axes realized. By structuring the processes, the ISO 9001 standard makes it possible to make its quality management system more effective. The 2015 version has emphasized the notion of risk management.
ISO 9001: a concrete continuous improvement approach
"From the customer offer to the after-sales service, the whole company is impacted. Since we obtained the certification in 2008, we have developed a quality management system and changed our practices in depth", remembers Guillaume Baret, Quality & Continuous Improvement Manager at Cats Power Design. The ISO 9001 standard encourages, for example, detailed job descriptions and well-defined roles, in order to offer better responsiveness to customers. The standard also requires the implementation of performance indicators, particularly in terms of on-time delivery and customer satisfaction.

"ISO 9001 is a foundation of good practices, based on the PDCA approach: Plan, Do, Check, Act. plan, we carry out, we check with the help of indicators, and then we correct the actions implemented to improve the company as we go along," Guillaume Baret continues. The ISO 9001 standard requires the company to anticipate risks and identify opportunities in its market during annual reviews. Action plans are then implemented.

More concretely, as an ODM, Cats Power Design applies itself to find solutions to reduce its customers' delivery times. The electronics market has indeed been facing a shortage of electronic components for several months. The entire company is mobilized to solve this problem: when a customer is faced with such a problem, the complete supply chain department tries to find other sources of supply, while the engineers in the design office are called upon to find technical alternatives. "We have also set up regular meetings with our customers and suppliers, while asking them to have a visibility of orders over 18 months, as opposed to 6 months previously, in order to better anticipate their needs and respond to the risks of production stoppages," adds the Quality & Continuous Improvement Manager of Cats Power Design.

This is just one of the many areas of work implemented in the company's strategy, in accordance with the requirements of the ISO 9001 standard. Cats Power Design has many projects underway to further improve its quality management system... But we will tell you more in a future article!