Apr 27, 2022
First quarter 2022 electronic component shortage, lead time and price situation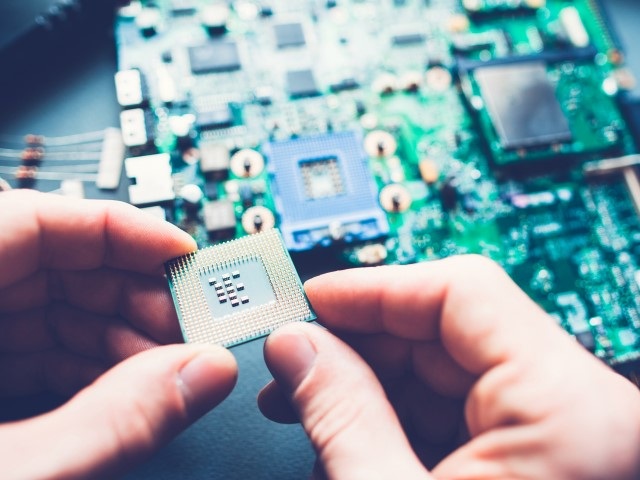 The Covid-19 crisis has resulted in a global shortage of electronic components. The sudden slowdown in production in 2020, followed by a strong upturn in activity, led to major supply difficulties. To this already complex situation, the Russian-Ukrainian conflict was added at the beginning of the year, which poses a risk of disruption and a rise in the price of certain raw materials. What strategy should be adopted to deal with the instability and variability of the electronic components market in 2022? The experts at Cats Power Design and Dolphin Charger give you their recommendations.
Electronic component shortage struggles continue
We don't see anything positive regarding lead time and unfortunately no significant relief in the coming months. All manufacturers are struggling with overbookings in capacity. Based on their information all orders respects the FIFO principle, First arrived, First served. After this allocation it is almost impossible to modify the delivery scheduling. The Asia area, earth of the global production of electronics components, has been affected by several issues :
Since several months, by reduced capacity due to a strict COVID policy in Malaysia. Currently, delays cumulated are not recovered and it will take months to catch up.

After the Chinese New Year, the Beijing area was lockdown to unsure a good air quality for the Olympic Winter Games.

New lockdowns in China (Shenzhen, Shanghai…) because of COVID clusters and for uncertain period and with big impact in the supply chain. This leads to weeks of delays in an environment which is already very tied in terms of lead-time.

The strongest allocations situations are still in place for Microcontrollers/microprocessors and Power Electronics components.
During 2021, many manufacturers decided investments for increasing their production capacity and generally speaking for new technologies only. The effects of these investments will be foreseen starting the 3rd quarter of 2022.
Ukrain war : Risks of supply disruption and price impacts
Palladium: Russia produces 50% of the global production of Palladium
which is used for MLCC capacitors and SMD resistors. The Embargo in place against Russia will affect the availability of the raw material globally. Since the beginning of the war, Palladium price jumped.

Neon gas: Ukraine supplies nearly 70% of the global neon gas capacity. Although the proportion of neon gas used in semiconductor processes is not as high as other industries, there is still a disruption risk.

Aluminum: The russian company Rusal with 9 production sites is the second producer worldwide with 6,6% of the global production of Aluminum

Pricing volatility continues
Every months, we receive price increase announcements from manufacturers. These price increases are applicable for all open orders, to be delivered, even if our purchases orders or contracts were raised since several months. Reasons for these price increases are multiples, but mains ones are :
✓ Raw Material Price increases
✓ Limited capacity at wafer manufacturers, therefore Semiconductor manufacturers need to pay extra costs.
✓ Labor cost increase.
✓ Energy cost increase.
✓ Freight cost increase since COVID pandemic and on top of it further increase to come since Ukraine war. Currently + 700%
Our recommendations
We still see a low accuracy on promised dates from manufacturers. In many cases, few weeks or days before the promised date, delivery can be push out for months, sometimes a year. The only solution is then to search for available stock in catalog or via brokers. Available stocks are very rare and very expensive (sometimes 100 to 200 times the series price) and quality is questionable.

Cats Power Design with its team of experienced engineers we also propose alternatives, when possible, or redesign with available components. Cats Power Design launched the 3Design Upon Stock » concept.
Together, we need as soon as possible to work on 2023 volumes, we recommend to contact our sales department. Manufacturers keep requesting a high transparency on your needs with a forecast horizon ideally up to 18 months. This transparency will allow us, working with manufacturers, to allocate appropriate volumes needed to serve your needs and to limit as much as possible this speculating market.
Please take note that 2023 production capacity at semiconductor manufacturing plants are booked very quickly by Asia while Europe is behind.

For more information do not hesitate to contact us