Nov 14, 2018
Introducing Pro Touch marine chargers featuring best HMI on the market
AMSTERDAM (METSTRADE), 14 November 2018. Today in Amsterdam, Dolphin Charger has introduced Pro Touch, its new Series of powerful (12V, 24V and 48V) marine battery chargers, with a power range extending from 40A to 150A. The perfect choice for all offshore applications. Yesterday in Amsterdam, the Brand had also introduced another new product: Pro Lite, a new Series of small marine chargers for coastal yachting. "Starting in 2019 (Q1), our nine Pro units become Pro Touch chargers as they will all include TouchView, the best HMI on the market as standard equipment, to offer our marine customers a perfect battery monitoring experience", says Nicolas Fata, Head of Sales.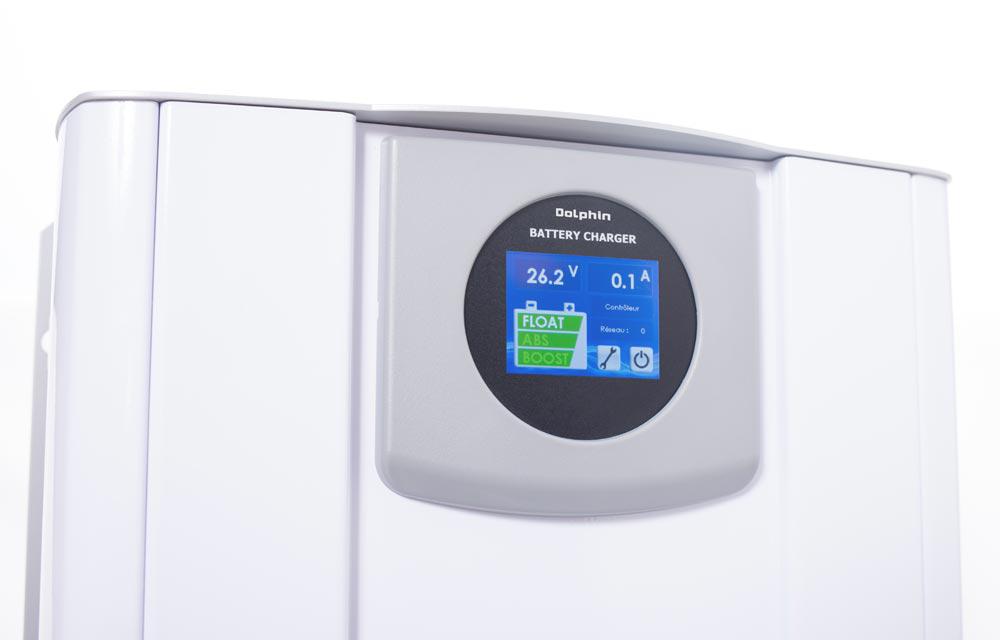 "Pro Touch is the successor of the robust Pro Series, our powerful solution for offshore yachting (yachts and superyachts), for commercial ships, military vessels, offshore platforms and other industrial applications", says Fata. "To this day, more than 25 000 Pro units have been sold worldwide over the years, and we are proud to keep this success story running with TouchView", he adds.

TouchView is an innovative external touch-screen control panel. This tactile Human-Machine-Interface (HMI) display allows you to easily supervise both your charger and battery bank in terms of charging current, charging curve selected, charging phase (boost/absorption/float) and power max delivered at any given moment. Its built-in 2-alarm relay will warn you of the following issues: battery or electronics temperature fault; charger supply voltage fault; fuse fault; charger output voltage fault and CANbus fault. This unique HMI device offers a choice of 5 languages (English, French, Italian, Spanish and German). It operates perfectly even in harsh conditions: from -10°C to +50°C and with humidity levels from 10% to 70% (zero condensation).
SuperConnected. Ultra-Effi­cient
All Pro Touch chargers are smart, open devices with standard CANbus J1939 interface. They are also NMEA-Ready (NMEA2000 option is available from one unit). All Pro Touch chargers can therefore be connected to any modern onboard system. Pro Touch Chargers deliver full power even at very high temperatures (up to 50°C/122°F). This "no derating" feature is quite unique on the market. These models are configured with automatic (115V/230V and 50Hz/60Hz) switchover, except for three versions (24V/80A, 24V/100A and 24V/150A) which exclusively feature 230V.
Robust+
With their marinized circuit boards, our Pro Touch chargers are specifically designed for sustained commercial use and tough environment. They come in a solid high-grade aluminum casing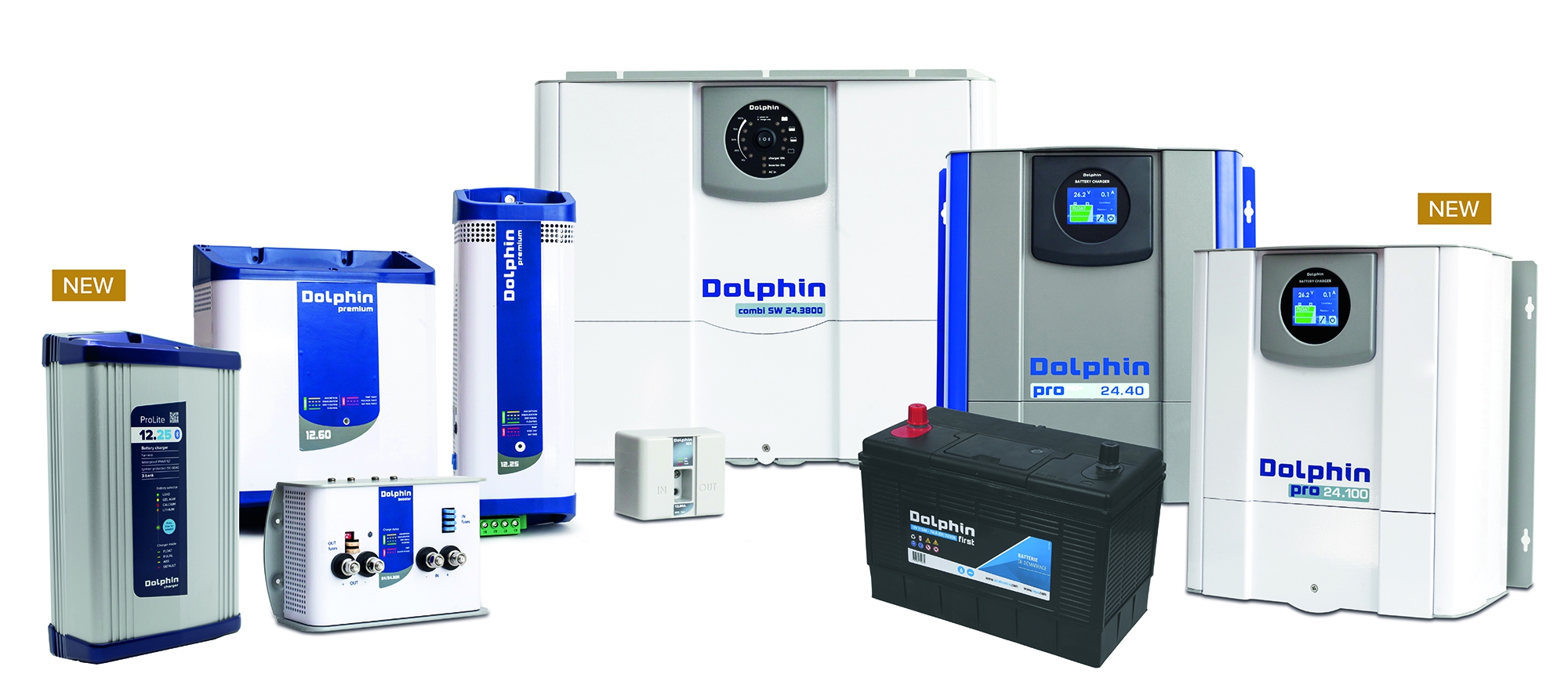 Nine Pro Touch versions are available:
Pro Touch 12.70 (3 out) 12V 70A 115/230V (128 mm x 346 mm x 358 mm) REF 399445
Pro Touch 12.90 (3 out) 12V 90A 115/230V (128 mm x 346 mm x 358 mm) REF 399450
Pro Touch 24.40 (3 out) 24V 40A 115/230V (128 mm x 346 mm x 358 mm) REF 399460
Pro Touch 24.60 (3 out) 24V 60A 115/230V (128 mm x 346 mm x 358 mm) REF 399470
Pro Touch 24.80 (3 out) 24V 80A 230V (128 mm x 346 mm x 358 mm) REF 399477
Pro Touch 24.100 (3 out) 24V 100A 230V (196 mm x 346 mm x 358 mm) REF 399480
Pro Touch 24.150 (3 out) 24V 150A 230V (243 mm x 356 mm x 407 mm) REF 399186
Pro Touch 24.150T (3 out) 24V 150A 230/400V (243 mm x 356 mm x 407 mm) REF 399187
Pro Touch 48.50 (1 out) 48V 50A 230V (196 mm x 346 mm x 358 mm) REF 399500
Option available: NMEA2000 interface (available from 1 unit, on request)
Pro Touch chargers will be available in stores all over the world in the first quarter (Q1) of 2019.
Pro Touch chargers are 100% compatible: they can be combined with any battery on the market including Lithium-ion.
You liked Dolphin Charger before? You will love us now.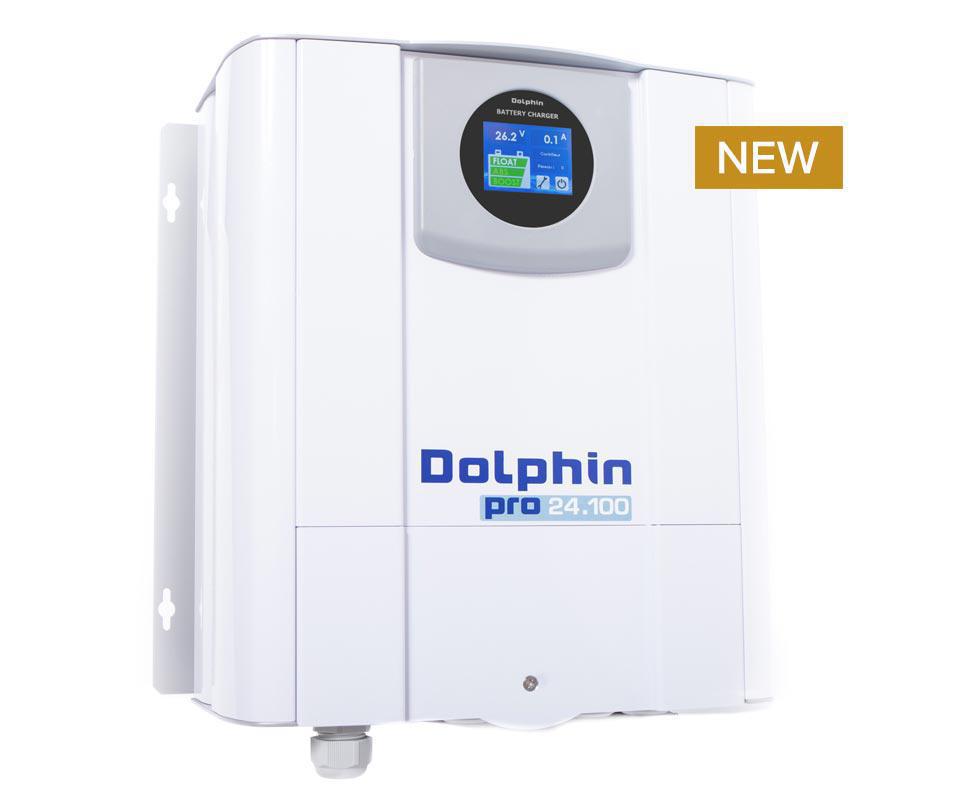 DOLPHIN CHARGER started operations in 1995 near the shores of the Annecy Lake in the French Alps. It is a proud member of the Eight Lakes Group. The Eight Lakes Group (with headquarters in Breda/NL and Antwerp/BEL and companies in Belgium, Netherlands, France and Taiwan) is a trusted supplier of products and solutions for the industrial and professional markets with a turnover of EUR 80 M.
Dolphin Charger 2019: New ambitions, new products, new website, new catalogue