Jun 3, 2021
ODM: 3 good reasons to use an external design office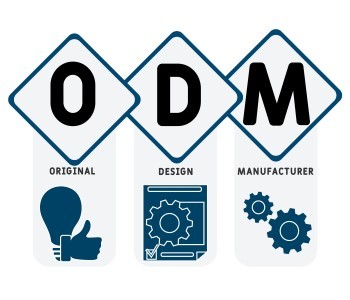 AC/DC or DC/DC battery chargers, distribution DC boards, AC/DC inverters, HMI interfaces, MPPT controllers... Whether they work in the marine or automotive sector, Original Design Manufacturers (ODM) may have occasional needs for products outside their core business. When such a need arises, the ODM is faced with two possibilities: either it seeks to develop the product in-house, without necessarily having the time or the required skills, or it calls upon a supplier to provide a turnkey solution. Here are 3 good reasons to use an external design office.
1. Benefit from expert advice
While it is possible to excel in one area, it is impossible to be at the forefront of everything. By entrusting your project to an EMS (Electronics Manufacturing Services), you benefit from the expertise and experience of specialists. As a service provider, the external design office comes to answer precisely to a technical need, by following the specifications that you will have established. It can also assist you in the elaboration of this one, to direct you towards the best technologies of the market, in adequacy with your budget. Moreover, by relying on an expert in his field, you can be sure to benefit from solutions that comply with the regulations and standards, which are known to be changing and complex!

Dolphin Charger relies on an integrated team of designers and engineers (hardware, software and certification), as well as industrial experts. These skills allow us to adapt any standard marine grade product to the semi-custom or specific needs of ODMs. In close partnership with your design office, Dolphin Charger designs fully customized power supply solutions for small, medium or large production runs.

2. Save time and mone

Don't overload your teams with a project that is not their expertise. For your teams, getting involved in the design of a product that they do not master will be a source of frustration, as well as a considerable waste of time. It is better to free up their time by entrusting the realization of non-strategic projects to an external partner, which will allow them to concentrate on their core business and on projects with higher added value. In addition, keep in mind that working with an external engineering firm allows for greater flexibility. Rather than hiring a specialist for a specific, non-recurring project - for whom it will take time to integrate and be fully operational - it is better to use an external electronics design office.

3. Complete your product range easily
If possible, select a fabless design office, able to offer you different subcontracting possibilities, in order to have the most competitive products possible. Asia, Maghreb, Europe... A fabless EMS will be able to guide you towards the most appropriate manufacturing solutions. Dolphin Charger has recently designed :

- 20A and 40A MPPT solar panel controllers for the renewable energy market
- 24 volt DC to 12 volt DC 600W voltage converters for the professional vehicle market

AC/DC battery chargers, DC/DC boosters, DC/AC converters, battery managers, batteries, man-machine dialogue interfaces... With its own team of engineers, Dolphin Charger designs, manufactures and distributes a complete range of robust and intelligent energy conversion products and solutions. The expertise of Dolphin's engineering department also allows us to offer customized high-end equipment to meet the specific needs of ODMs. Dolphin's teams complement your design office to provide a turnkey solution. As a fabless company, Dolphin works on both small and large volumes, from 100 to over 10,000 parts. Do you have a project? Do you have a question? Tell us about your needs.