Oct 15, 2021
OEM : The benefits to deal with a fabless company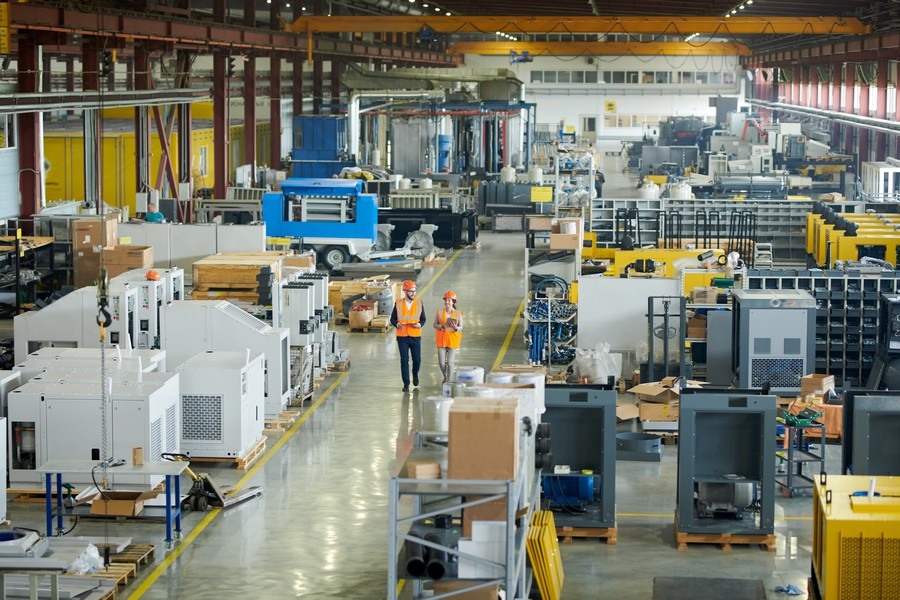 One of the major challenges for original equipment manufacturers (OEMs) is to remain competitive while offering quality products to their customers. To do this, they need reliable partners who can support them in the manufacturing of their systems and components. Whether it's the need to reduce the cost of a product, or to find an alternative to solve supply tensions, or the introduction of a new standard that requires the development of a new product, there are many reasons why an OEM may choose a new partner. Whatever the reason, it may be wise to turn to a fabless company. Let's see how it works!
What is a fabless company ?
Initially coming from the semiconductor industry, the fabless system was later extended to all sectors of electronic activity, it thus designates a company that designs its products and subcontracts the whole of its manufacturing.

This outsourced production model allows companies to focus on research and development of new products, without having to invest in expensive production tools, while benefiting from state-of-the-art manufacturing techniques.

Fabless : Double advantages for OEM's
From pricing to production flexibility, for OEMs, working in partnership with a fabless company has a double advantage.
Fabless : A significant cost saving
The first advantage of the fabless model is not the least, since it concerns the price level. Indeed, fabless companies benefit from a lower initial investment than integrated companies. Thus, since there is no factory, infrastructure needs are greatly limited and this has a positive impact on product prices. Cost of a PCB assembly line can easily reach several millions. Outsourced production gives fabless companies the ability to meet the requirements of their partners according to the markets, by offering different levels of production costs.

This is a significant advantage that guarantees OEMs using fabless companies a wide choice and a solution that will meet their cost price requirements as closely as possible. Although they source their products from abroad, fabless companies such as Dolphin Charger make it a point of honor to offer a good quality/price ratio. They ban low-quality products from their catalogs, which could tarnish the OEM's brand image.

The advantages of fabless in terms of production and supply chain
By taking advantage of the ultra-competitive costs they charge, fabless companies can invest more in product development and thus design ever more efficient solutions. By working with different subcontracting partners, fabless companies can easily adapt to the demands and needs of OEMs, taking into account the constraints related to their market sectors. Depending on the volume of production desired by the customer, the company can choose the most appropriate supplier, in France or low cost countries or even Asia.
Fabless companies are also experts in logistics. Safety stocks, fore-cast process, everything is implemented to avoid delivery delays, which would penalize customers.

As you can see, using a fabless company means having the advantage of proximity, logistical support and reactivity, while having low production costs!

Discover our OEM solutions

As a fabless company, Dolphin Charger relies on its expertise and know-how to offer its partners quality industrialization. From its design office based in France, it provides a high level of reactivity, with responses within 24 to 48 hours for any technical request for product modification. Its fabless model enables it to ensure an optimum quality and service rate, while practicing attractive production costs. You want to know more and discover our products? Please contact us!