May 16, 2022
OEM : 4 good reasons to choose a dual-output DC/DC booster for your RV's or special vehicles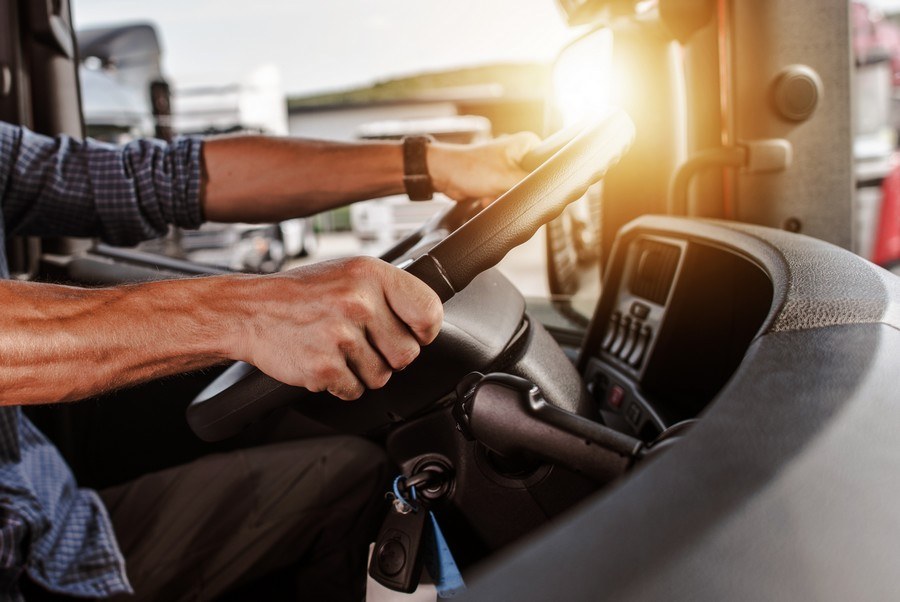 The battery is one of the most critical components of a vehicle. RV's and special vehicles have more and more electrical equipment on board. In order for them to operate under optimal conditions in full autonomy, enough power reserve must be available and can be added on board with the help of auxiliary batteries. In order to keep the batteries fully charged when driving , the use of dual output DC/DC boosters is recommended. Are you looking for the ideal charger for your professional vehicles and motorhomes or vans? Discover 4 good reasons to choose a dual output DC/DC booster!
Why install a double output DC/DC Booster on your RV's or special vehicle ?

Reminder: The DC/DC booster, or DC/DC charger, belongs to the category of on-board chargers. However, they have an operation which differs from the AC/DC chargers. The latter need an external power source to operate such as main AC or genset. DC/DC boosters, on the other hand, are connected between the starter battery and the service battery and use the energy delivered by the alternator while driving. This circuit ensures that the battery is always fully charged.

To get the right level of charge with the right charge cycles and current, the use of dual output DC/DC boosters is recommended, especially in vehicle design. Here's why.


1. Dual output DC/DC boosters double your charging capacity
Thanks to an ingenious and patented design the dual output DC/DC boosters have 2 separate outputs. An 18 amp output dedicated to the power supply of the fridge and a 25 amp output dedicated to the charge the auxiliary battery. This allows for a total power of over 40 amps. This patented design offers an unmatched engine charging circuit. Switches are very easy to access. They allow to select the appropriate output profile according to the refrigerator technology (compression or absorption) as well as an operating mode controlled or not by the D+ ignition contact of the alternator.
2. Dual output DC/DC boosters suitable for all batteries...
Most of RV's are equipped with auxiliary battery. These can be lead-acid or calcium batteries, or more sophisticated batteries such as AGM, Gel and lithium batteries. Each of these batteries requires different voltages and currents of charge and could quickly be damaged by an inappropriate charging profile. Dual output DC/DC boosters adapt to all types of batteries available in your vehicle's electrical system and easily provide the right output voltage. Selection is made with easy access dipswitch. It is important to use battery manufacturer's recommendations on charging procedures and voltages.
3. …and provide a smart charger for a better span life
In addition to adapting to all types of batteries found on vehicles, the dual output DC/DC boosters also provide a smart charge. Vehicle batteries do not require the same charging time and voltage depending on whether they are standard start lead or deep discharge AGM, for example. Thanks to an smart 3-stage charging curve (Bulk, Boost and Float) dual output DC/DC boosters provide a true battery charger. The BULK stage involves about 80% of the recharge. The ABSORPTION stage (the remaining 20%, approximately) The FLOAT stage is where the charge voltage is reduced while the current is reduced to less than 1% of battery capacity. This mode can be used to maintain a fully charged battery indefinitely. the DC/DC booster adapts to the technology of each battery, the DC/DC boosters guarantee longevity and reliability. Double output DC/DC booster are the perfect choice in hot environment.


When designing your RV's or special vehicle operating temperature is a key factor. Operation temperature and derating are very important. DC/DC booster must provide full power even in hot temperature without derating. Selection of high quality electronics with high efficiency is important. Does not forget that battery lifecycle can be severely reduced due to consistent exposure to extreme heat.


Read also : Battery charger: how to operate at full power despite high temperatures?
Discover double output DC/DC booster designed by Dolphin® Charger
Improved performance and battery life: as you can see, double output DC/DC boosters are strong allies in the design of your professional or RV's.

Aware of these challenges, Dolphin's teams have developed their Double Output DC/DC charger, specially designed to operate with voltage fluctuation of new Euro 6 and Euro 7 alternators. They are patented at European level and have R10 certification. To meet everyone's needs, three models are also available:
Double output DC/DC 12V25/18A
Double output DC/DC 12V25/18A smart
Double output DC/DC 12V40/18A smart
Boost your charge
The unique European patented double output Dolphin® Charger DC/DC Booster offer an incredible engine load to charge auxiliary battery and power refrigerator. While driving you will charge the battery and keep your fridge running without discharging the battery.
Boost your production line
Dolphin® Charger puts his expertise at the service of its clients. Thanks to industrial connectors "easy plug" the installation is fast, secure and easy. On production line it saves time and money providing high quality connectors standards.
Boost your stock management
Double output Dolphin® Charger DC/DC Booster are compatible with all type of batteries technologies including lithium iron phosphate. One part number in stock will fit all customers specifications. If you need more power you can also parallel the unit.


Since 1996, Dolphin® Charger design, manufacture and distribute a complete range of power conversion electronic solutions. Thrusting Dolphin® Charger for your DC/DC Booster will improve your customer satisfaction with innovative technologies. A project ? A question ? Tell us about your needs!