Mar 25, 2019
Discover our range of professional marine battery chargers PRO HD+ and PRO TOUCH (new in 2019)
ANNECY/LORIENT (France), 25 March 2019 - This week is the perfect time to (re)discover Dolphin Charger range of professional marine products and OEM/ODM solutions as these will be displayed at NAVEXPO International Maritime Business Meeting in the Port of Lorient-La Base (South Brittany, France) from March 28 to 30, 2019. The Dolphin Charger power brand will be featured on its distributor's stand,VDM-REYA.
PRO HD+ is our best power solution for marine professionals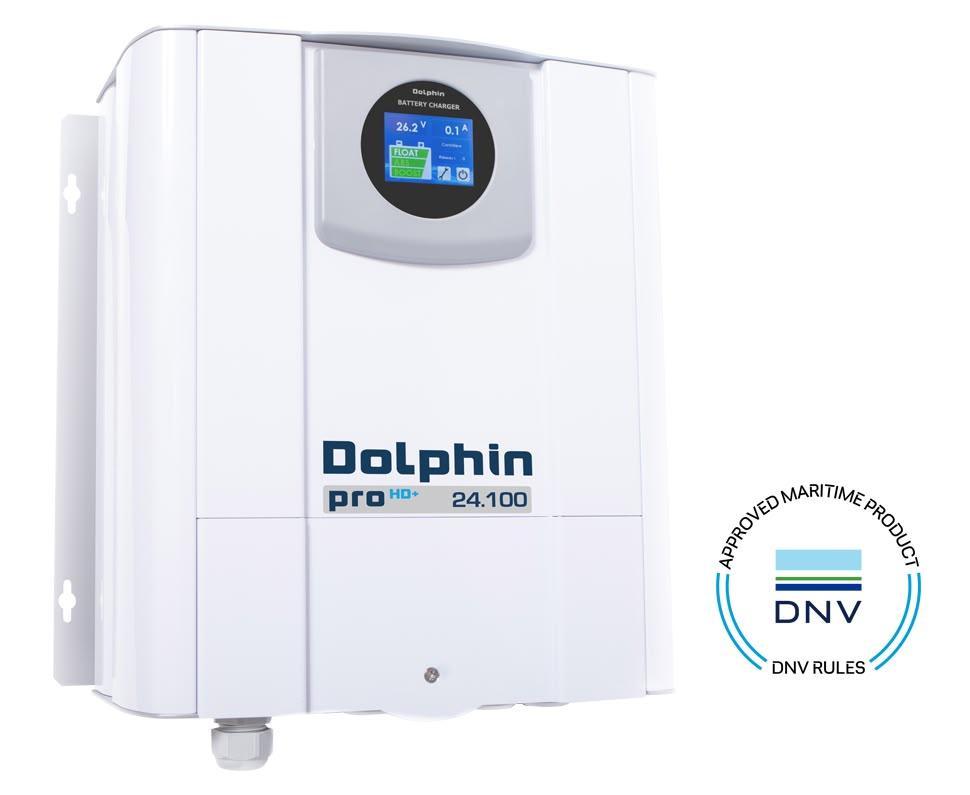 Our particularly robust AC/DC 24V marine battery chargers are all DNV-GL Marine Type Approved. This range covers all power needs from 40Amps to 100Amps, says Nicolas Fata, Head of OEM Sales. DNV-GL certification guarantees the perfect behavior of our products against constant, extreme vibrations and shock burden. This family of power products has been especially designed for commercial, heavy duty (HD), merchant navy and offshore purposes. For more info about our PRO HD+ marine power units, click here.
TOUCHVIEW... the best HMI is now standard equipment for our pro clients!
Since January 2019, Dolphin Charger's PRO units have all become PRO TOUCH units as they now all come with TOUCHVIEW, the best HMI on the market as standard equipment, for a perfect battery monitoring experience. PRO TOUCH is a Series of 9 different AC/DC marine battery chargers, and it covers a power range from 40Amps to 150Amps. PRO TOUCH units are our powerful solution for offshore yachting (yachts and superyachts), but also for commercial and military vessels, as well as offshore platforms and other industrial applications (such as quay cranes). For more info about our PRO TOUCH units, click here.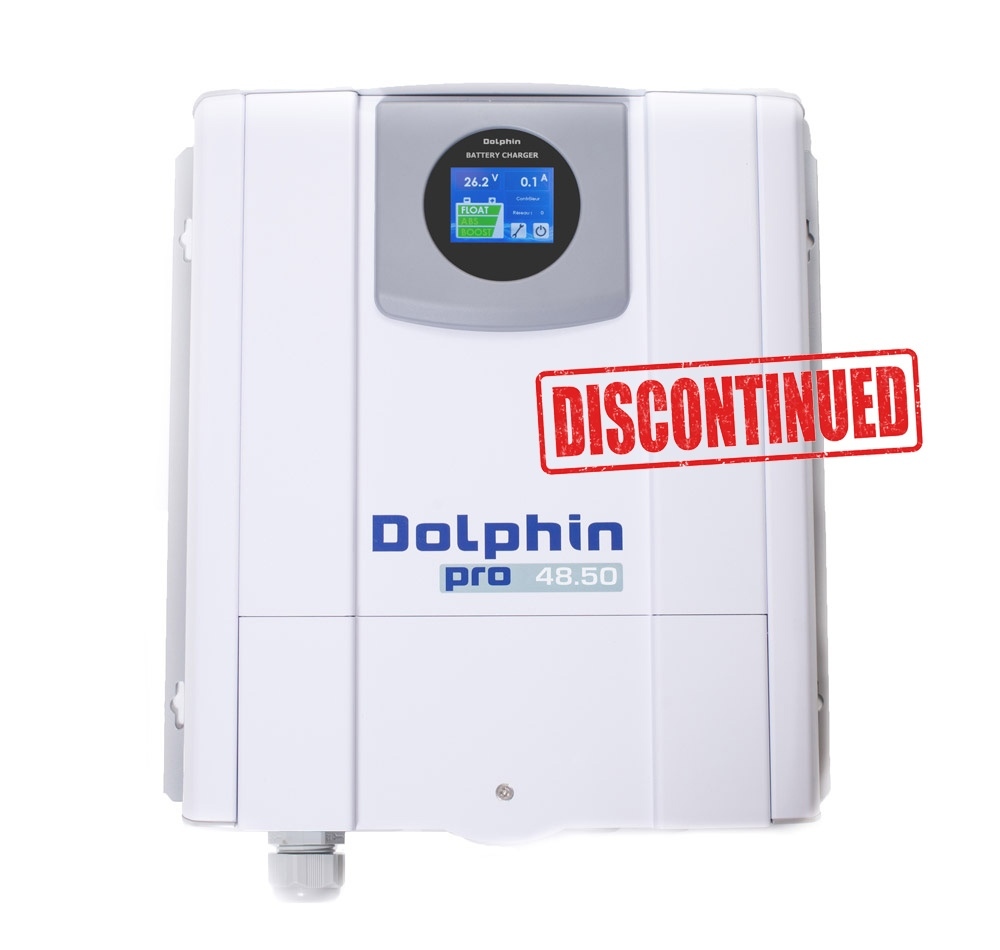 Dolphin Charger started operations in 1996 in Annecy (France). It has been a proud member of the Eight Lakes group since 2015: this Group has headquarters in Breda/NL and Antwerp/BEL and owns companies in Belgium, Netherlands, France and Taiwan. It is a trusted supplier of products and solutions for the industrial and professional markets with a turnover of EUR 80+M and a total staff of over 200 employees.