Oct 30, 2018
New ambitions: Dolphin Charger to launch new products in Amsterdam
ANNECY REGION (France), 30 October 2018. DOLPHIN CHARGER has announced that it will launch two new power products during the upcoming METS marine equipment exhibition in Amsterdam, from 13-15 November 2018. « We wanted to surprise boaters, yachtsmen/women and boat owners from all over the world with a brand new product which will meet all their needs. And our electronics and power engineers have made it happen », says Alain Pontille, the Brand's CEO.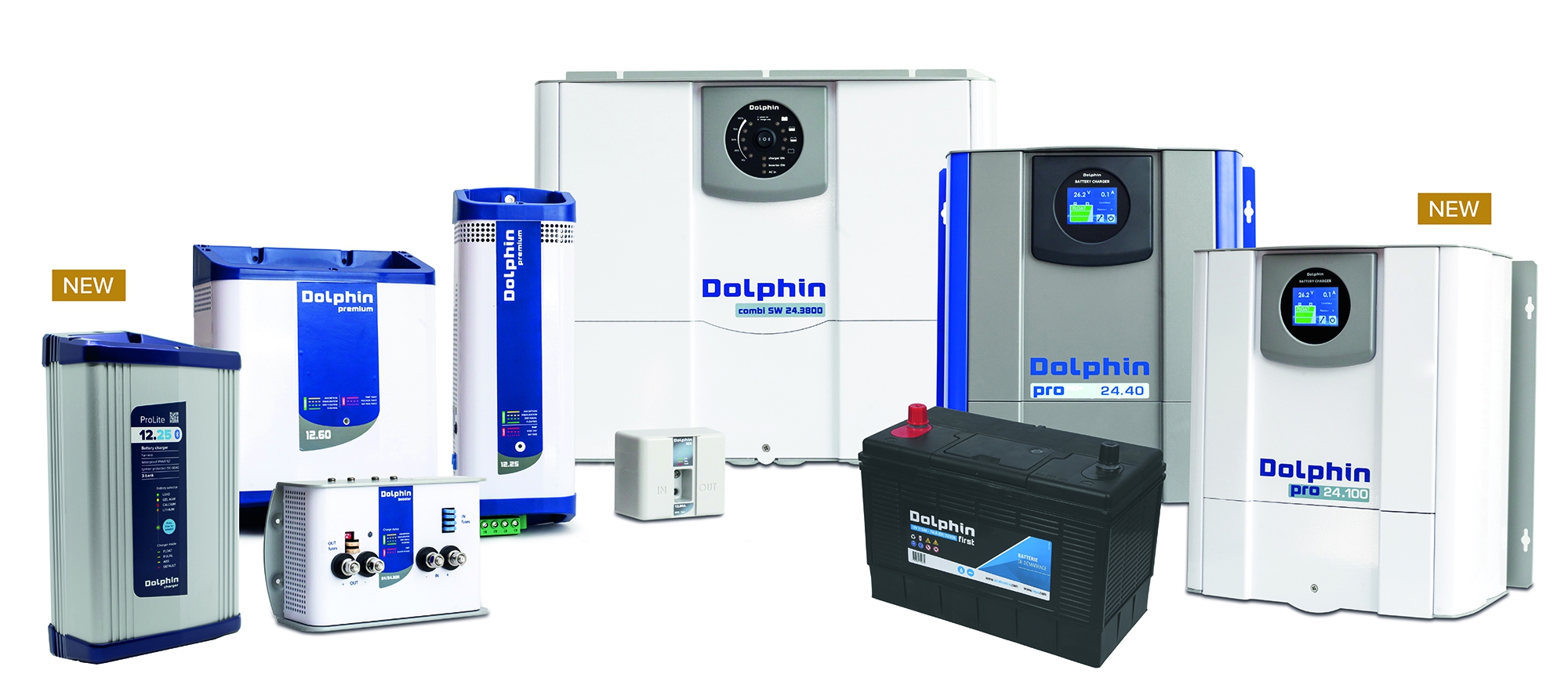 "Our first new unit will be particularly welcome for the leisure marine market in northern Europe, in the US and Canada", says Nicolas Fata, Head of Export and OEM Relations at DOLPHIN CHARGER. « We also wanted to further develop our PRO Series. And that, too, is now a reality », says Alain Pontille. More information coming soon.
Eager to know more? Dolphin Charger will launch these products on Booth 01.623 during the Amsterdam METS trade show, between 13-15 November 2018. Not in Amsterdam? Follow us on Linkedin, or read our November Newsletter (register here).
"Dolphin Charger has been providing robust marine power solutions since 1995. In 2017, we started boosting our product range and services to further confirm our position on the global battery management market. And here we are: starting this Fall in Amsterdam and in early 2019, we will be introducing new products and online tools to continue improving your life onboard sailboats, yachts, superyachts, as well as commercial ships and navy vessels", says Alain Pontille, the Brand's CEO.
You liked Dolphin Charger before? You will love us now.
DOLPHIN CHARGER started operations in 1995 near the shores of the Annecy Lake in the French Alps. It is now a proud member of the Eight Lakes Group. The Eight Lakes Group (with headquarters in Breda/NL and Antwerp/BEL and companies in Belgium, Netherlands, France and Taiwan) is a trusted supplier of products and solutions for the industrial and professional markets with a turnover of EUR 80 M.