Jan 19, 2019
Dolphin Charger introduces German Catalogue at BOOT Düsseldorf
DÜSSELDORF (Germany), 19 January 2019. Today, Marine Power specialist Dolphin Charger has introduced its first ever complete German-language catalogue on the opening day of the international BOOT Trade Show in Düsseldorf.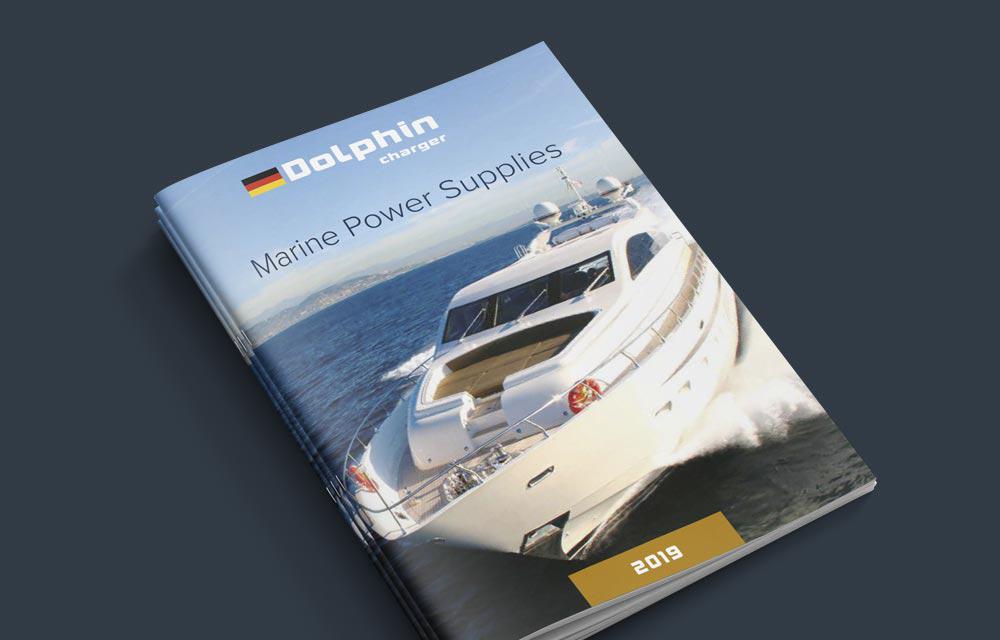 "We are absolutely "stolz" and thrilled to introduce this German edition to serve German-speaking customers as never before", says Nicolas Fata, Head of Sales and OEM Relations at Dolphin Charger.
This catalogue was produced in close cooperation with the Brand's German distributor, Mörer Schiffselektronik. "Axel Behren's team in Hamburg has indeed been a great support for this project and we are looking forward to strengthening our cooperation with them in the coming period. We are sure that German boaters will love our products", says Fata.
From 19-27 January 2019, Dolphin Charger is visible at BOOT on its distributors' stands: Mörer Schiffselektronik (Hall 11 / C39) and ALLPA (Hall 10 / G21-29).

German-speaking customers can easily purchase Dolphin Charger products online on Mörer Schiffselektronik's website.