Oct 18, 2017
Dolphin Charger introduces must-have battery-monitor: BATVIEW 2
ANNECY REGION (France), 18 October 2017 - Dolphin Charger introduces Dolphin BATVIEW 2, its new battery monitor. A reliable and user-friendly instrument which will give you a perfectly accurate state of charge read-out.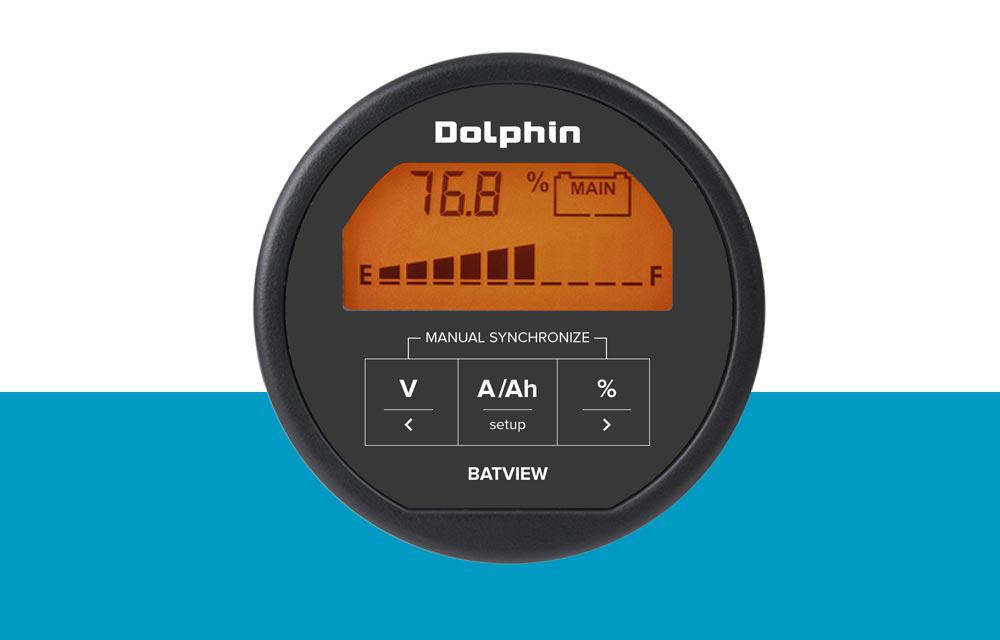 « Operating your battery bank without good metering is like running a car without a gauge: it's always better to know how much fuel is left in the tank! », says Nicolas Fata, in charge of the Dolphin Charger brand.
Technically speaking, it is quite complex to measure the amount of energy remaining in a battery. Many factors enter into consideration, such as battery age, discharge current, etc. All these factors have an impact on the actual capacity of the battery. Dolphin BATVIEW 2 uses a very accurate measurement and calculation system: BATVIEW 2 selectively displays voltage, charge and discharge current, consumed amp/hours and remaining battery capacity.
Information on the Dolphin BATVIEW 2 appears on a clear backlit LCD screen. Thanks to an intuitive user interface, all parameters can be recalled with just a button press.
Dolphin BATVIEW also features a second battery input in order to monitor your auxiliary battery voltage. A large bar-graph delivers instant state-of-charge information. Dolphin BATVIEW comes with a (standard) 500 Amp shunt.
Dolphin Charger started operations in 1995 near the shores of the Annecy Lake in the French Alps. It is a proud member of the Eight Lakes Group.