Nov 14, 2017
Dolphin Charger introduces smart ACS at METS
AMSTERDAM, 14 November 2017 - During the Amsterdam METSTRADE Show, Dolphin Charger today introduced its latest product: Dolphin ACS, a smart voltage sensing relay. "Dolphin ACS is your perfect choice for outboard engines", says Nicolas Fata, in charge of the Dolphin Brand.
It is on display on our local distributor's stand, ALLPA (Netherlands). Meet us there! (stand 01.623).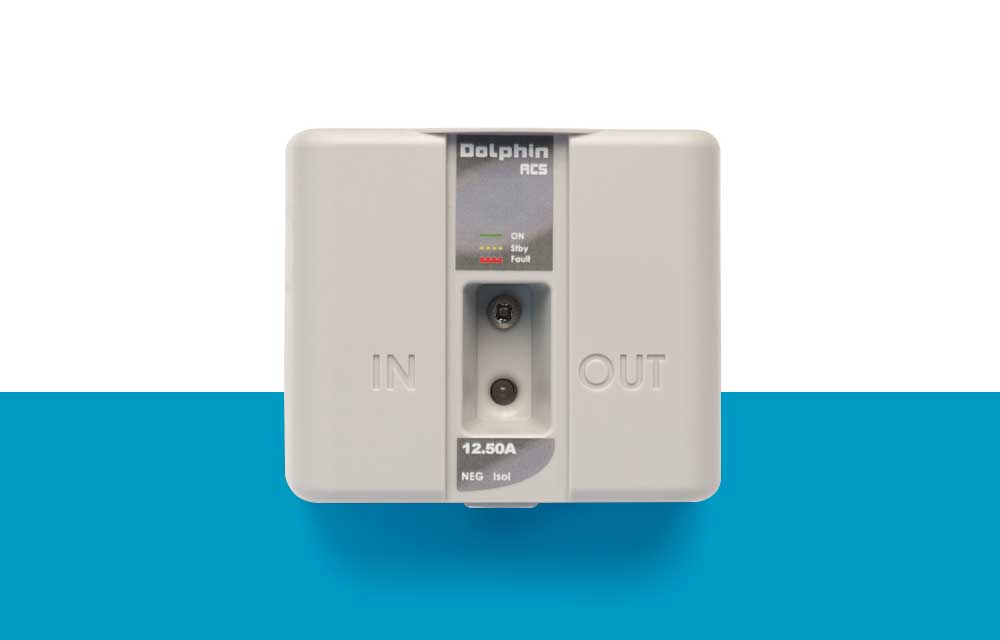 Dolphin ACS is IP67 certified, fully protected against over-temp, overload, under- and over-battery voltage and complies with strict norms (ISO 13297, ISO 10133 and ISO 8846). Dolphin ACS is available in 12V/50A (product code: 399250) and 80A (product code: 399260).
Dolphin Charger started operations in 1995 near the shores of the Annecy Lake in the French Alps. It is now a proud member of the Eight Lakes Group.