Oct 28, 2018
Dolphin Charger issues very first Newsletter
ANNECY REGION (FRANCE), 28 October 2018. Today, Dolphin Charger has launched its very first Newsletter. "Here again, we have listened to your needs, and given special attention to the requests you made to us in the past 18 months", says Nicolas Fata, Head of Sales since 2017.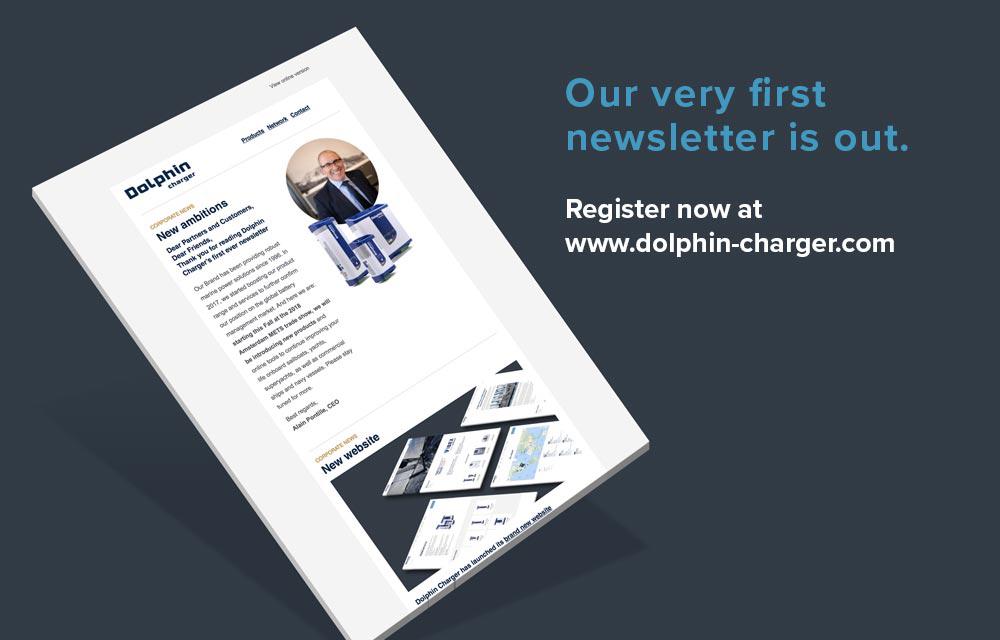 "We have great ambitions for 2019. Starting with two powerful surprises in November 2018", says Alain Pontille, the Brand's CEO.
The Dolphin Charger Newsletter features our latest products and company news. It will be aimed at all our stakeholders: from Boat Builders to Boat Owners, from OEMs to Naval Architects and Marine Electricians. And of course from Distributors to Resellers all over the world. From standard to full-custom solutions, we will also show you what our engineers are capable of", Alain Pontille adds.
You liked Dolphin Charger before? You will love us now.

Read our first newsletter here.