Feb 25, 2016
Dolphin further expands its PRO Marine Range for OEM market
CANNES (France), 25 February 2016 – Dolphin Charger has just reinforced its offer for the professional marine market. The robust Brand today proudly introduces the PRO 24/150 model (24V and 150A, available in two different voltage input versions: 230V (one phase) and 400V (3 phase + neutral). A great triple-output device to serve the very demanding OEM market of commercial and service vessels.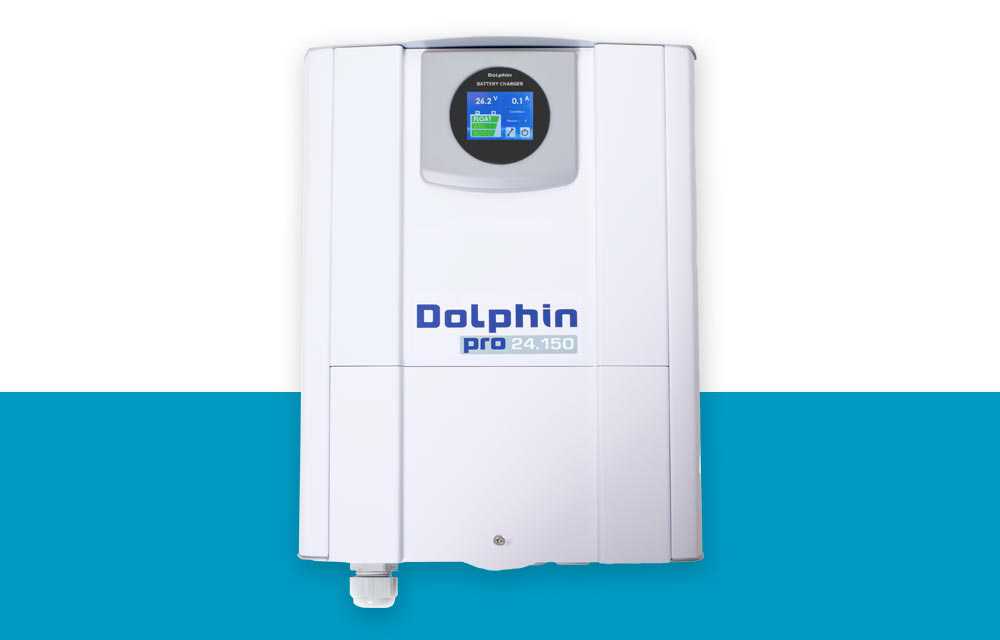 "This equipment will perfectly answer the power and reliability demands onboard any multi-purpose offshore vessel, tugboat, workboat, water taxi, fast ferry, fishing vessels, mega-yachts or combat ships, inshore and offshore patrol vessels. You name it", says Nicolas Fata, Head of Export and EOM Sales for the brand.
Just like its predecessors, PRO 24/150 features an integrated control panel, an automatic (115/230V – 50/60Hz) switchover, 9 charging programs, and it delivers full capacity even at very high temperatures up to 65°C/149°F. Of course, all the members of our PRO Family are equipped with a built-in CAN-bus (J1939) interface which makes them perfectly compatible with any monitoring system.
The Dolphin PRO Series now features 10 products:
12V/70-90A (product references: 399145 and 399150)
24V/40-60-80-100A (product references: 399160, 399170, 399177, 399180, 399186)
24V/48V/25-50A (product references: 399190, 399200)
24V/150A (product references: 230V (one phase) ref.399186 and 400V (3 phase + neutral) ref. 399187)
Dolphin Charger is a specialist in robust standard and customized power conversion-and-supply solutions for the recreational and professional marine markets. It started operations in 1995 near the shores of the Annecy Lake in the French Alps. The brand is managed and distributed by VDM-REYA/Vidal Marine (France). The brand's R&D is provided by French custom-power expert CATS POWER DESIGN, creator of the brand.