Nov 12, 2021
Intellectual property (IP) : Dolphin Charger's manifesto to preserve French know-how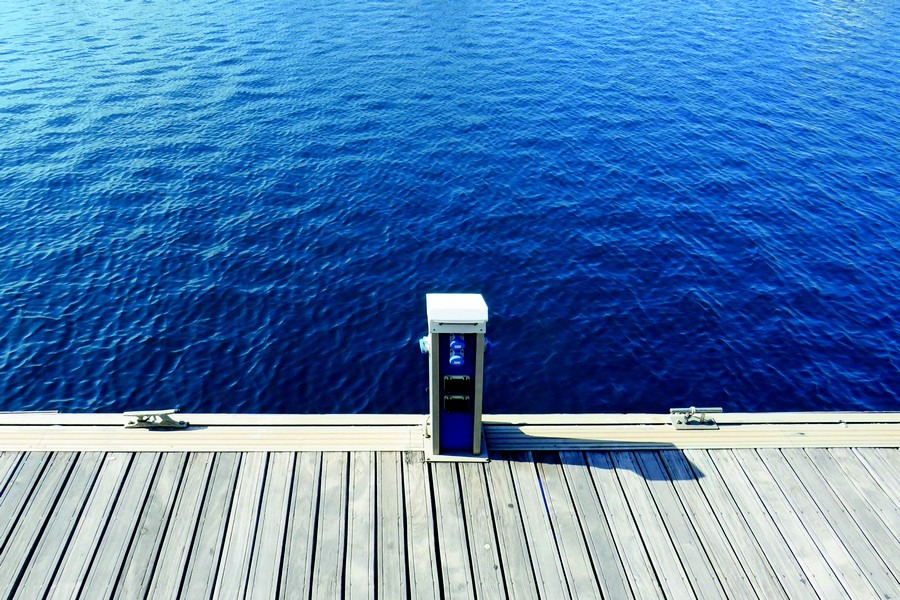 In order to protect its innovations and avoid having its products copied, Dolphin Charger® has decided to opt for the European patent. In 2020, the company decided to file its first technological patent application, to ensure the intellectual property of its dual output DC/DC Booster. This approach is part of a more global reflection to promote innovation and French know-how.
A patent to protect a long-term work and to promote technological innovation
French leader in marine power, Dolphin Charger® has been developing its know-how in the Recreational Vehicle (RV) market since 2018. A wide market with many opportunities, but in which competition is raging. In order to be competitive it has been decide to create a competitive advantage product , Dolphin Charger® has developed an innovative product: the dual output DC/DC Booster. The result of a year of R&D work, the Dual Output DC/DC Booster differs from other DC/DC chargers in that it has a dedicated output to split the battery charge and the power supply. This feature, in addition to being a real innovation, offers a far better performance than the products available by the competition. Indeed, compared to an equivalent DC/DC product, the Booster's double output allows a 40% higher efficiency. Moreover, this double output is associated with functionalities of settings by the user, notably thanks to small switches available on the product. This friendly configuration by the end-user or installer, combined with the efficiency offered by the dual output, are today the standard of Dolphin Charger's know-how.
An expertise that needs to be protected. This is why Dolphin Charger® has applied for a European patent.
Read also: R&D and innovation at the heart of Dolphin Charger's projects
Intellectual property: a demonstration of the French know-how
Reminder: A patent protects a technical invention, i.e. a product or a process that provides a solution to a given problem. The innovation for which the patent application is filed must also be susceptible of industrial application. If the process of obtaining a patent is quite long, about nine months, the European patent has the advantage of being valid for 20 years from the filing date.
Obtaining a patent is therefore of fundamental importance for companies that have invested financial and human resources in innovation and research. Indeed, intellectual property is the only way to guarantee exclusivity and prevent copying of a product.
With more than 10,000 applications in 2020, France ranks 5th in the overall ranking of countries filing the most patent applications at the EPO (European Patent Office). At the European level, it maintains its second place as the most innovative nation, and stands out with an exceptional growth of 3.1% of its applications.
The process of filing patents is no longer done in secrecy, companies now claim a desire to promote their technological expertise. Patents are a true demonstration of French know-how, and they make it possible to preserve the research and development work carried out on national territory, and thus protect it from unfair competition from third countries.
The fact of filing patents also demonstrates the capacity of companies to innovate. Innovation is a very important concept in the field of electronic design. In a sense, the more patents a company files, the richer it becomes. Indeed, intellectual property is part of a company's assets. Moreover, innovation is a factor of attractiveness for a company. Indeed, an innovative company is a company able of accompanying its partners in the development of their own innovations.
As far as intellectual property is concerned, Dolphin Charger® does not want to stop there. After the filing of its first patent for the double output DC/DC Booster, the company has the intention to perpetuate this intellectual property approach within the framework of the development of new products.
As an innovative company and a specialist in marine and RV's, Dolphin Charger relies on its expertise and know-how to offer its partners a complete range of robust and intelligent energy conversion solutions. Do you have a project? Have a question? Tell us about your needs.