Feb 10, 2021
R&D and innovation at the heart of projects at Dolphin charger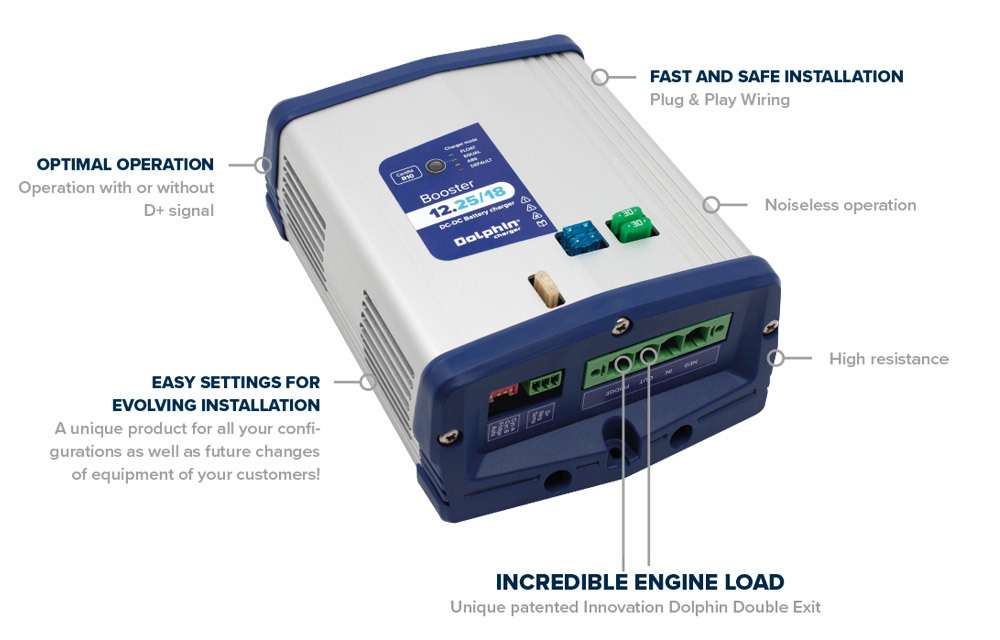 We are pleased to announce that our double output DC/DC Booster is now the subject of a patent application in France (INPI) and in Europe at the European Patent Office (EPO).

This protection rewards and enhances the work of the company's R&D teams who have done an exceptional job in terms of innovation to meet our customers' needs as closely as possible.

For more information, please visit https://www.dolphin-charger.co...