Oct 26, 2018
New ambitions, new website
ANNECY REGION (France), 26 October 2018. DOLPHIN CHARGER has new ambitions for 2019 and years to come. As a first step, the Brand launched its new website this week to boost its worldwide visibility to another level. Step 2 : the very first Dolphin Charger Newsletter will be published next week. Stay tuned for Step 3...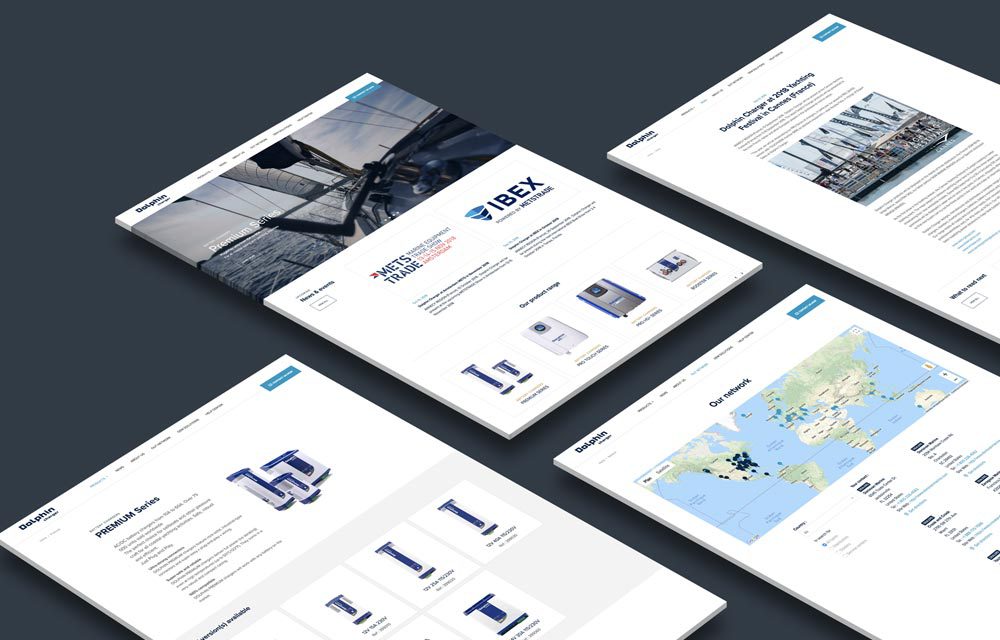 « We have listened to your needs, and given special attention to the requests distributors, OEMs, other experts and final clients made to us in the past 18 months », says Nicolas Fata, Head of Sales since April 2017. Our new website features our complete range of products (including boosters, ACS and batteries), but also an interactive world map showing all our distributors. We also have a complete Q&A and Users' Manual Section to help you find the best products matching your needs.
We are now bringing to you a special page displaying our OEM/ODM services (semi- and full-custom power solutions, developed by own team of engineers).
To keep you regularly updated with our Brand's innovations and activities our "News" section will be refreshed more often than ever, starting with our first Newsletter, next week (29 October 2018).
You liked Dolphin Charger before? You will love us now.
DOLPHIN CHARGER started operations in 1995 near the shores of the Annecy Lake in the French Alps. It is a proud member of the Eight Lakes Group. The Eight Lakes Group (with headquarters in Breda/NL and Antwerp/BEL and companies in Belgium, Netherlands, France and Taiwan) is a trusted supplier of products and solutions for the industrial and professional markets with a turnover of EUR 80M.