Mar 24, 2020
New app Dolphin Connect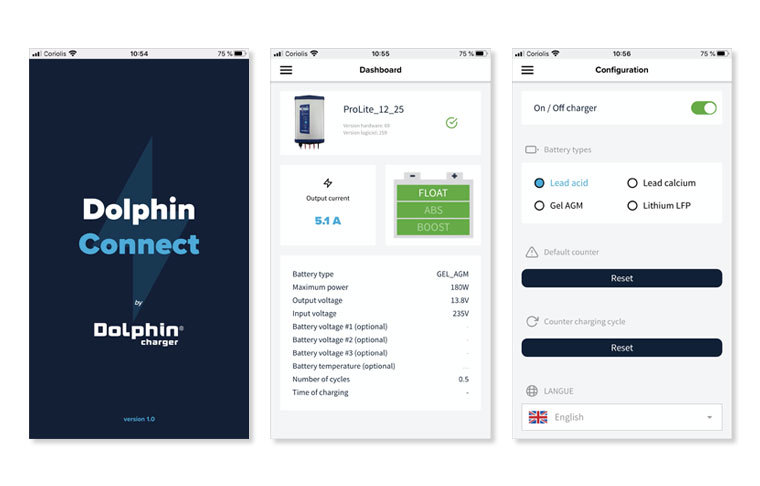 Download Dolphin Connect and enjoy it on your smartphone. The Dolphin Connect free mobile app allows you to configure, monitor your connected device. The app is already compatible with the new ProLite battery charger available in 12 volts 15-amp double output and 25-amp triple output and the coming soon All-in-one combine AC panel and battery charger. You will be able to configure (battery type for example), monitor (charging status and alarms) and get permanent diagnostic. As a unique feature on your screen the battery voltage is available for each output.
The app is available in 5 different languages (English, French, Italian, German and Spanish). The app is available on Google Play for smartphone or tablet Android™ and AppStore for iOS device such as an iPhone® or iPad®.
You want more info about DolphinConnect battery charger https://www.dolphin-charger.co...