Sep 28, 2016
Dolphin Charger expands its range with smart ACS
ANNECY REGION, 28 September 2016 – Today Dolphin Charger launches Dolphin ACS, its smart voltage sensing relay, with current limit function and one-way blocking diode function. This device is designed for the leisure marine segment as well as the automotive sector (RVs).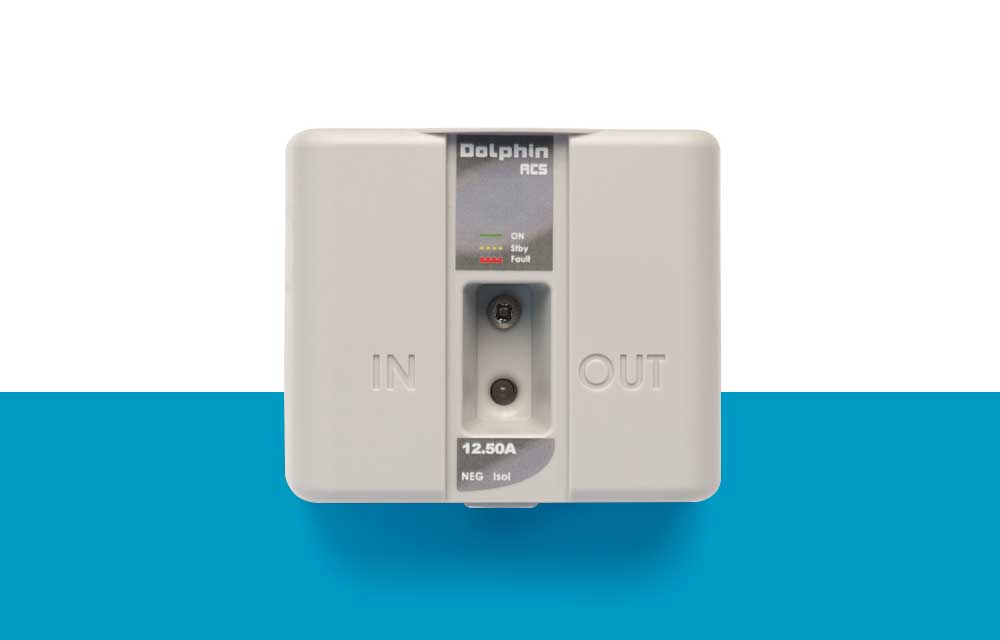 "Dolphin ACS is your perfect choice for outboard engines but also for recreational vehicles on the road such as trailers and campers", says Nicolas Fata, in charge of the Dolphin brand.
Dolphin ACS is IP67 certified, fully protected against over-temp, overload, under- and over-battery voltage and complies with strict norms (ISO 13297, ISO 10133 and ISO 8846). Dolphin ACS is available in 12V/50A (product code: 399250) and 80A.
Dolphin Charger is a specialist in robust standard and customized power conversion-and-supply solutions for the recreational and professional marine markets. It started operations in 1995 near the shores of the Annecy Lake in the French Alps. The brand is managed and distributed by VDM-REYA (France). The brand's R&D is provided by French custom-power expert CATS POWER DESIGN.