Feb 1, 2019
Our brand new PREMIUM 24V30A marine battery charger is now available on stock
Dear Customers and Partners, The Dolphin Charger Team is proud to inform you that the brand new PREMIUM 24v30a boat battery charger is now available on stock. You can send your orders (product reference: Part Number 399060) by simple email to our colleague, Lisa (contact@dolphin-charger.com) in the Dolphin Sales Dept.

For more technical information (tech specs, size, user manual...) on the PREMIUM 24.30 version, just click here.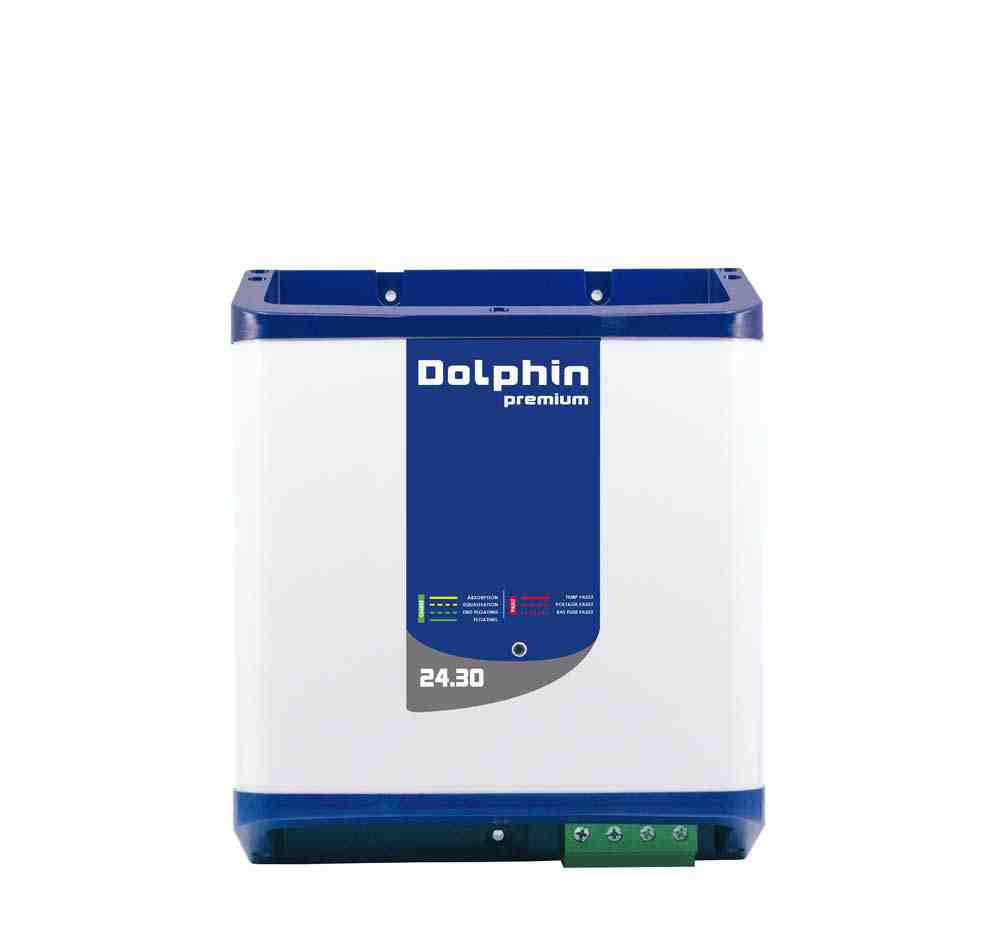 The Dolphin Charger PREMIUM Series is a range of AC/DC marine battery chargers from 10A to 60A. We have already sold over 75000 units to boat owners, OEMs and shipyards worldwide. "It is the perfect choice for sailboats and other pleasure craft for all coastal yachting activities. It is safe, robust and efficient. Just Plug and Play. It is trully a no-brainer", says Nicolas Fata, Head of Sales at Dolphin Charger. Dolphin PREMIUM power units all feature three main assets:
Ultra-strong connectors
Super-safe and reliable (NO DERATING!)
100% compatible

DOLPHIN PREMIUM boat chargers feature rock-solid, industrial-type connectors and super-easy « plug-and-play » wiring. DOLPHIN PREMIUM marine chargers deliver full power (no derating) even at high temperatures (up to 50°C/122°F). They come in a very robust and compact casing. DOLPHIN PREMIUM chargers will work with any battery on the market.

For more technical information on all the other versions of ourPREMIUM Range, simply click here.

Our expert's advice : "no derating" means that there will be no loss of power even when your Dolphin boat charger faces high temperatures up to 50°C/122°F. This is unique on the market. When buying a new charger for your boat, make sure the power unit you chose guarantees this "no derating" function. And you will chose a Dolphin Charger, for sure!

Other technical questions? Check out our renewed FAQ!
Can't find the technical answer you're looking for ? Ask our experts, Nicolas and Jean-Philippe !