Oct 1, 2019
Starting today: Dolphin Charger has 12 surprises for you at IBEX
IBEX/TAMPA, Florida, Tuesday October 3rd, 2019 - Dolphin Charger has no less than twelve special treats for US customers this Fall. The robust marine battery chargers brand officially introduces PROLITE, its new series of smart, compact, waterproof (IP65), ISO8846 outboard boat battery chargers (available in 2 versions: 12V15amps and 12V25Amps). It also introduces PRO-TOUCH chargers (9 models) as well as its first App: "Dolphin Connect".
Just out : Eleven new chargers and a new App!
"PROLITE has primarily been designed to meet the needs of the North American boating industry: this new line of compact boat battery chargers has all it takes to become US boaters' favorite", Nicolas Fata, Head of Export, says.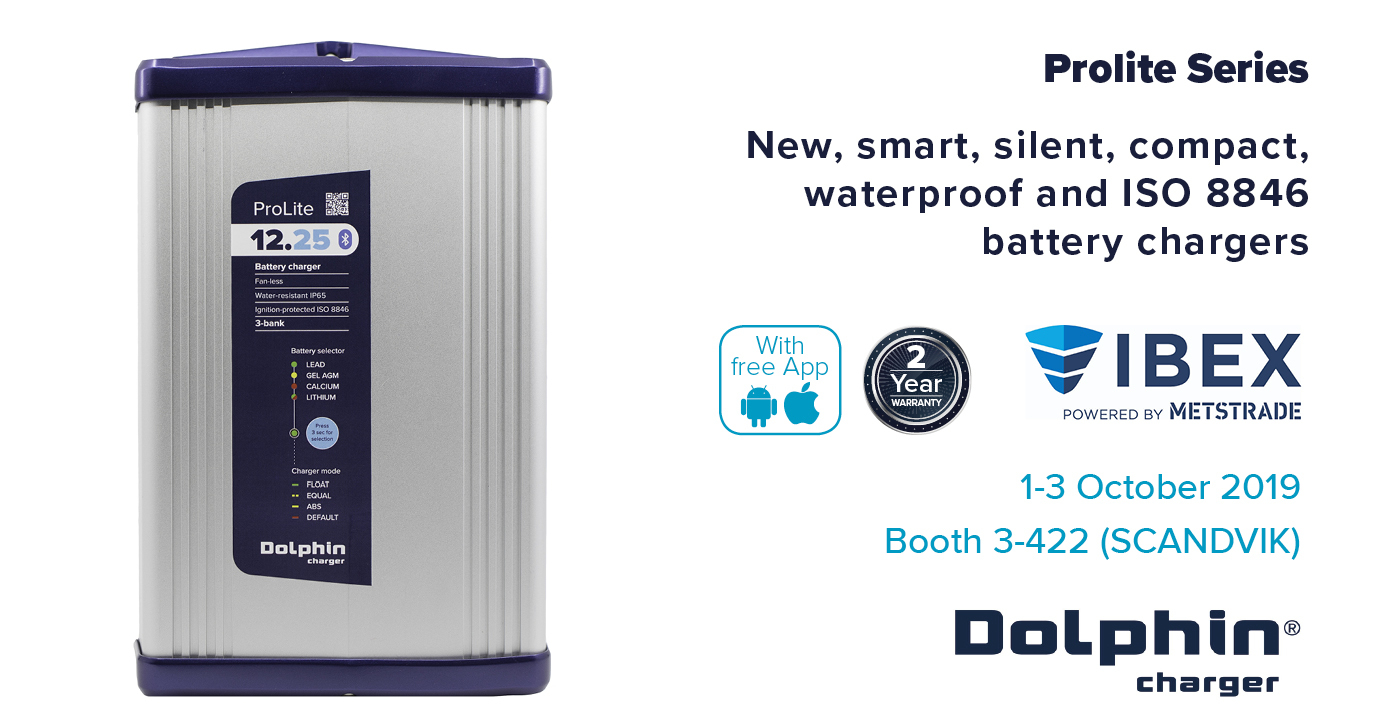 New App
PROLITE is also the very first of our power units which includes the new "Dolphin Connect" App: this App allows users to follow their charger's performances on their smartphones.
The best HMI on the market
This year, Dolphin Charger also introduces 9 new PRO-TOUCH chargers featuring TOUCHVIEW the best HMI on the market. And a brand new 4-year warranty.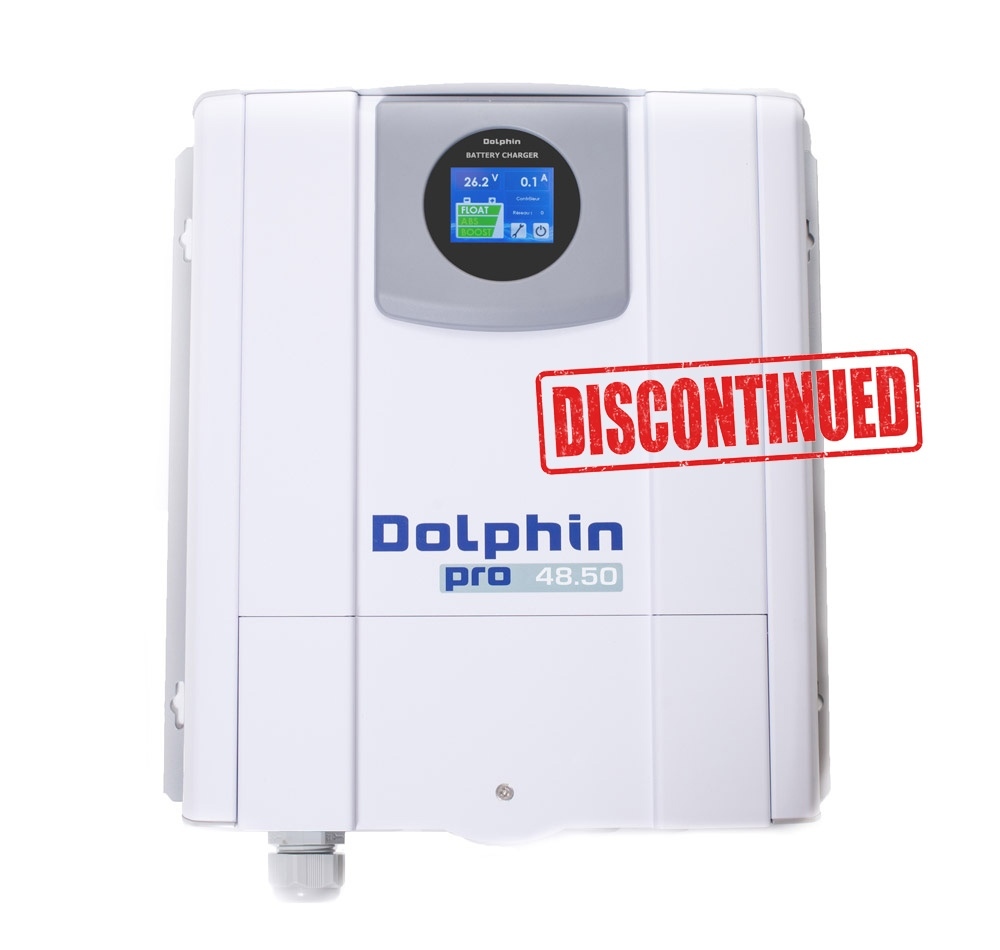 In 2019, Dolphin Charger has officially sought and obtained its official US trademark registration and joined US marine association ABYC, in a move to celebrate its 15 years of presence on the US market, with its historic partner, Scandvik (based in Vero Beach, Fla.)
Dolphin Charger participates in this year's IBEX Boat Show from 1-3 October 2019 in Tampa, Florida. "To us, IBEX is a great, single platform to meet the North American recreational marine industry face-to-face and increase our sales », says Nicolas Fata. Our products will be featured on SCANDVIK's booth (3-422), our US importer.