Nov 19, 2021
Electrical design of recreational boats: understanding the ISO8846 standard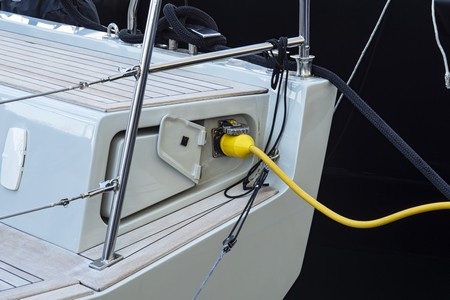 Because boats are a highly flammable due to construction materials, the installation and use of electrical devices on board must be particularly controlled in areas where gasoline vapors may be present. To this end, there are European and US design standards that boat manufacturers must follow to ensure safe design of recreational boats. With respect to electrical design, builders must ensure that all electrical devices on board located in hazardous areas comply with the ISO 8846 or SAE J1171 marine standard. This International Organization for Standardization (ISO) regulation certifies that all electrical products on board the vessel has been tested and approved. It guarantees their safe operation on board.
The importance of ISO standards in boat design
ISO (International Organization for Standardization) makes international rules about the quality of products and services. They are internationally recognized standards, and as such they contribute enormously to improving the image and reputation of a company. The application of these standards improves the product or service offered for sale, reducing at the same time the risk of errors.

In terms of small recreational craft design, ISO standards are numerous. There are more than 200 standards, reviewed every five years, that govern the design, construction, installation and testing of devices and systems found on "small boats". They applies to any recreational small crafts with a hull length from 2.5m to 24 m.

Read also: Guide to the new recreational craft directive for manufacturer
ISO 8846: A standard to secure electrical equipment and protect it against gas ignition
As its name suggests, this standard aims to protect recreational boats from flammable gases ignition. The design of the electrical equipment of these boats must indeed follow precise characteristics, allowing to avoid the explosion of the surrounding inflammable gases. The ISO 8846 standard also regulates the test methods for this equipment.
The development of ISO 8846
Last reviewed in 2017, ISO 8846 was published in 1990. Responsibility for the ISO 8846 marine standard lies with the Small Craft Technical Secretariat, the German Standards Institute (DIN), along with other recreational vessel safety standards.
How does ISO 8846 and SAE J1171 work?
The ISO 8846 marine standard was designed to establish clear rules for the use of devices such as bilge pumps, battery chargers or fans on board small boats, where an explosive mixture of gasoline and air could exist. Recreational boat engines can cause backfires. Small vessel regulations require that any pleasure craft that is fuelled by gasoline, or that uses propane devices, be equipped with ignition-proof electrical devices. These parts are designed to prevent sparks from escaping, thus preventing the ignition of gasoline or propane vapors in the event of an engine backfire.
Products are subjected to the Explosive Atmosphere Exposure Test and High Operating Test as per the certification standard and the results of the tests performed must meet the requirement.
As a marine specialist, Dolphin Charger has designed the "Pro Lite" range to meet the required standards of recreational boat design. A range of battery chargers specially adapted to the specification of pleasure boats: compact, waterproof, Bluetooth, fanless, ultra-quiet and ISO 8846 certified. By meeting this standard, Pro Lite chargers can be installed in an compartment where an explosive mixture of gasoline and air could exist. In fact, since the ISO 8846 standard is a protection against flammable gas, Pro Lite chargers are safe to place next to the gas tank of a recreational boat.
Dolphin Charger's design office, based in Annecy (France), supports marine professionals by developing quality products, recognized for their reliability and certified by DNV-GL.


Want to know more? Discover our "Pro Lite" battery chargers!