Jun 1, 2022
Shortage of electronic components: how Dolphin Charger® supports you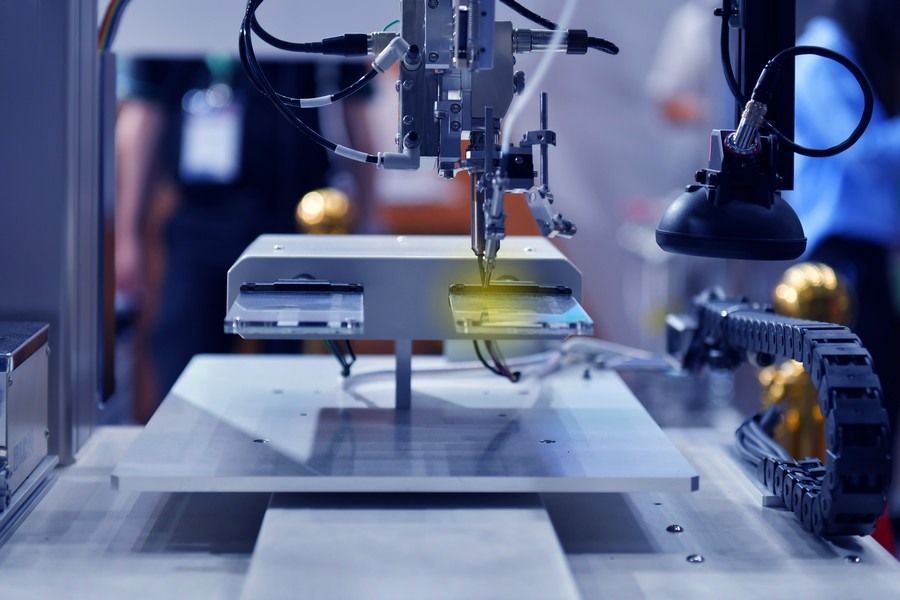 The global pandemic crisis has led to a shortage of electronic components that affects all industries. After a sudden slowdown in production, which lasted for many months, the strong recovery in demand was followed by a hard recovery in supply. Indeed, the economic model and production tools of component manufacturers do not allow them to meet a demand higher than 20%. However, with current demand of around +30%, many of them find themselves unable to meet it. The location of manufacturers, most of which are in Asia, further accentuates this phenomenon.
Companies specializing in the manufacturing of electrical and electronic products, such as Dolphin Charger, have found themselves at the forefront of this situation. These companies have set up alternative solutions to support their customers and overcome the difficulties caused by the shortage.
The shortage of electronic components: a snowball effect
First, the shortage affected semiconductors: the critical elements that make up microcontrollers, and are present in a large majority of electronic products. Then, quickly, fuses and other passive components were also in short supply. A snowball effect that gradually impacted all the components that make up electronic systems.

Recently, the shortage has extended to Bluetooth modules. A strong tension has been created in this market. More and more products are using Bluetooth technology, which allows connectivity functions to be integrated into electronic devices.

The entire supply chain was gradually affected, from sea freight transport to air transport, as well as increased costs, higher packaging prices and higher raw material prices.
Read also: ODM: 3 good reasons to use an external design office
Serious troubles for the marine and RV's industries
Since the beginning of the post-Covid recovery, all players in the electronics industry have been working on a just-in-time basis. Despite a relative anticipation, with the setting up of safety stocks, the situation is deteriorating. If the implementation of component reserves has allowed to pass the year 2021 relatively quietly, these have melted like snow in the sun, and the risk of disruption for customers is now felt.
This situation impacts the electronic components market in three ways:
- Procurement lead times are getting longer and therefore delivery times are being delayed
- All companies are looking to secure their supplies. They therefore tend to turn to the same suppliers. As a result, the price of certain components has soared, and can now be worth up to 20 times their initial value.
- At the same time, freight costs from Asia have tripled. This increase, combined with ever longer lead times, forces companies to turn to air transport, with a significant additional cost.

How does Dolphin Charger support its customers in the face of the shortage of electronic components?
OEMs, distributors, marine and RV's markets... Faced with the risk of stock shortage, Dolphin Charger® has set up a strategy to avoid customers shortage products:
- Anticipation of needs: Dolphin Charger® requires visibility from its customers and commitments over long periods of time, to anticipate shortages. The goal: to prepare the years 2022 and 2023 as well as possible, because some components are already announcing delivery times beyond 50 weeks...
- The search for alternatives: In parallel, Dolphin Charger is looking for alternative sources. When a distributor of electronic components announces ever longer delivery times, the company quickly starts looking for new suppliers or brokers.
- Dual sourcing: Dolphin Charger has also decided to dual source some critical components. In the semiconductor world, there are only five manufacturers worldwide. So Dolphin Charger decided to select another component manufacturer in addition to its usual supplier, to minimize the risk of stock-outs.
This last measure was not taken lightly, because referencing a new microcontroller requires redesigning the PCB, potentially re-certifying or re-qualifying products... Indeed, if the function of a microcontroller from one manufacturer to another is the same, the layout, the mounting footprints and the programming languages may differ.
Implementing a long-term strategy
In order to keep to delivering to customers in the best possible way, Dolphin Charger® puts all its internal resources to work. Because it takes hours of work to source and negotiate the best price for new components, Dolphin Charger's supply chain team has been reinforced. In addition, the fact of belonging to a major industrial group gives the company an advantage with component suppliers, especially during negotiations.
This strategy is part of a continuous improvement approach to the industrial process, in accordance with ISO 9001 certification. Despite the problematic situation, all teams remain committed to maintaining the best OTD (On-Time Delivery) KPI as possible . Dolphin Charger has thus been able to deliver 90% of its order backlog for the year 2021. As a fabless company, Dolphin Charger relies on French expertise and know-how to offer its partners robust and intelligent energy conversion products and solutions. You want to know more about our approach and discover our products? Please contact us!