May 3, 2022
Refrigerated transport, food trucks, emergency vehicles... which energy solutions to choose?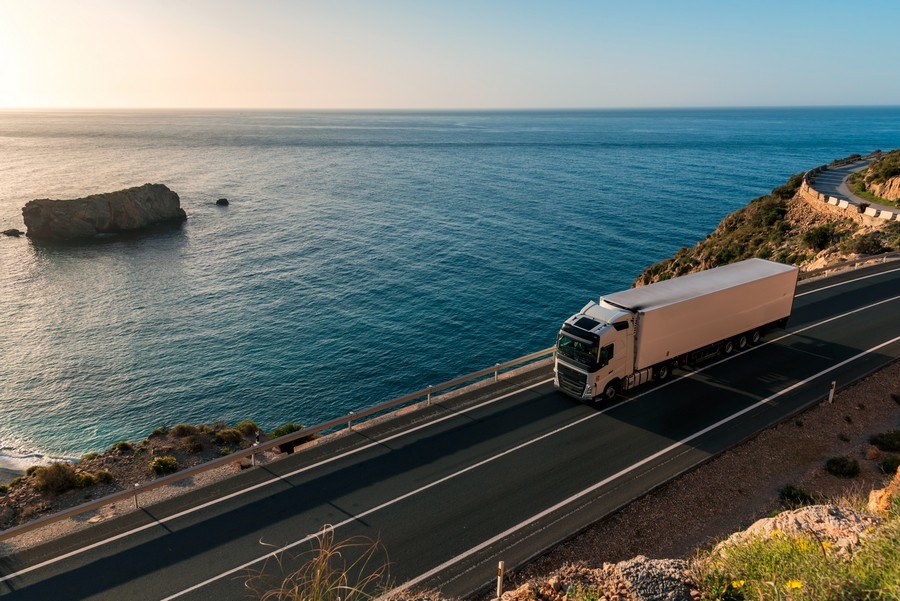 Whether it is for refrigerated transport, food trucks or emergency vehicles, the energy available in the vehicles is a key point in their design. While moving, these vehicles must be able to power the equipment on board, such as refrigerators, cooking elements or air conditioning systems. Several energy solutions exist to produce energy on board these professional transportation solution. Find out in this article which ones to choose!
Power supply and electrical autonomy of professional vehicles: what possibilities?
Food trucks: no more generators, now it's time for batteries!
As far as food trucks are concerned, the argument of power supply and energy autonomy is crucial from every point of view. Indeed, to power the electric cooking appliances, the refrigerators for food preservation and the refrigerated display unit for the presentation of foodstuffs to consumers, a significant amount of energy is required. AC power per food truck is thus necessary for the good functioning of all these elements. If no socket is available, a generator can be used. However, if the generators represent a sufficient answer in terms of power, they are a source of nuisance, in particular in terms of the odor and the noise that they give off. Moreover, the maintenance and the cost of using generators tends to discourage restaurant owners from acquiring a food truck.

However, there are now solutions to replace these generators and recharge the food trucks while they are in motion. By combining lithium batteries with a 230 V inverter, it is now possible to obtain a enough energy reserve in only few hours. This new alternative also meets the volume and weight requirements of food truck manufacturers. The combination of lithium batteries and a 230 V inverter also offers a silent, odorless and smoke-free power supply.
Emergency vehicles: on-board solutions to eliminate the need to plug tools into the mains
For service vehicles, powering tools while on the road can be a challenge. Soldering irons, drills... end-users need to be able to use their electrical work tools while on the road. As with food trucks, a 230V power source is required to operate tools in a utility vehicle. However, the voltage inside this type of vehicle is limited to 12 or 24 V. Once again, on-board power solutions, such as lithium batteries coupled with a 230 V inverter, can meet all energy needs in places where no power outlet is available.
Refrigerated transport: diesel-powered cooling systems give way to electric ones
In vehicles used for refrigerated transport, cold is often produced by means of a noisy air conditioning system that is switched on continuously. In addition, these air-conditioning systems run on diesel fuel and are therefore polluting (causing high emissions of fine particles) and very noisy. However, these solutions are increasingly being replaced by electric systems. Dolphin Charger is involved in ecofriendly cooling solutions. Indeed, today there are innovative clean cooling solutions based, for example, on nitrogen cryogenics or hydrogen fuel cells.

Dolphin Charger: Power supply and battery charger for your vehicles
If electric power in the field of professional mobility vehicles is about to become essential, it is still crucial to find reliable power supply and charging solutions to make the batteries work as well and as long as possible. Dolphin Charger is a specialist in mobile market including RV's, transportation or special vehicle with power supply and battery chargers able to solve problems faced by engineers or designers of special vehicles. For example Dolphin's dual output DC/DC chargers and boosters ensure that the vehicle's auxiliary battery is always fully charged. Connected between the starter battery and the auxiliary battery, the DC/DC charger uses alternator power to charge the service battery. The DC/DC charger then provides the current to charger the auxiliary battery while powering the refrigeration system, so it will always be fully charged while driving.
Read also: Recreational vehicles and industrial bodywork: what criteria should you use to choose your DC/DC battery chargers?
Chargers that comply with current legislation
Because the vehicles you design must comply with regulations, Dolphin Charger has designed a range of DC/DC chargers and boosters certified to meet the latest standards. Dolphin Charger products are compatible with the latest Euro6 vehicles. In order to meet the energy-related accessibility constraints of cities, Dolphin Charger solutions are E-Mark certified and also benefit from the R10 certification issued by UTAC.
Compact and lightweight chargers
In the mobile market industry, the weight constraint is of great importance. The design of commercial vehicles is subject to numerous regulations that evolve rapidly. Weight and space saving is crucial in the design of professional vehicle. In these constrained spaces, the size of each product and each design element is important in order to be able to fit it efficiently into the vehicle. To meet these requirements, Dolphin Charger has designed DC/DC boosters that are both lightweight and ultra-compact.
Unique dual-output patented booster chargers on the market
Thanks to an innovative electronic design, Dolphin chargers and boosters can double the output power. This European patented technology allows batteries to be charged more quickly, with less running time. Dolphin Charger is the only player on the market able to offer a dual output booster with a dedicated output for the fridge. The fridge being the most energy consuming element of a vehicle, the dual output allows more comfort on board for the end user.
High quality and cost effective chargers
Dolphin Charger is a fabless company, a model that has many advantages, especially in terms of price. Indeed, Dolphin Charger benefits from a lower initial investment than integrated companies. The infrastructure needs are therefore reduced, which has a positive impact on the price of the products. Thanks to outsourced production, Dolphin Charger is able to meet your needs according to the market and offers you different levels of production costs. In order to offer you the best quality/price ratio, Dolphin Charger bans low quality products from its catalogs.

From its design office based in France, Dolphin Charger brings you a great reactivity, with answers within 24 to 48 hours for any technical request for product modification.Would you like to know more and discover our products dedicated to the power supply of professional vehicles? Please contact us!