Dec 5, 2018
New ambitions: warranty extended to 4 years!
PARIS (NAUTIC Boat Show), 8 December 2018. Today, Dolphin Charger announced that it has extended its warranty on most of its products from 2 to 4 years. This announcement was made by Dolphin Charger's CEO, Alain Pontille at the opening of the Paris Boat Show (Salon Nautique), in the French capital. In 2019, Dolphin Charger's aim is to boost its worldwide visibility to another level. "We are particularly proud to bring this solid warranty on the marine market", says Alain Pontille, the Brand's CEO. "Thanks to our engineers, we have always designed robust and very dependable power units since 1995, and sold over 100 000 units worldwide over the years". The warranty on Dolphin Charger products is now as follows: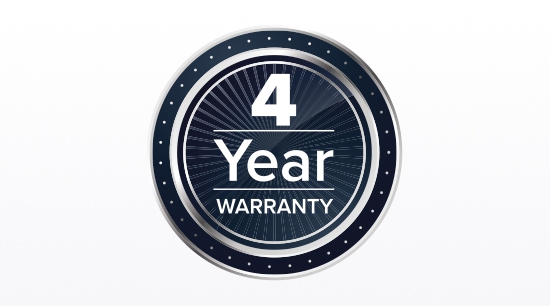 PREMIUM Series: 4 years
PRO TOUCH Series: 4 years
PRO HD+ Series: 4 years
BOOSTER Series: 4 years
ALL-in-ONE Series: 4 years
ACS: 4 years
TOUCHVIEW: 4 years
BATVIEW: 4 years
ISOLATORS: 4 years
PROLITE Series: 3 years
COMBI SW: 3 years
POWERBOX: 2 years
BATTERIES FIRST units (acid/lead): 2 years
BATTERIES PRO units (acid/lead): 2 years
BATTERIES (Gel and AGM): 2 years


"Dolphin Charger has new ambitions for 2019 and years to come", says Nicolas Fata, Head of Export and OEM Relations. The Brand recently launched its new website, followed by its very first Newsletter where it announced the launch of two new products in 2018 and 2019 (ProLite and Pro Touch). Dolphin Charger also totally revamped its catalogue, which was issued in November in Amsterdam (available online here).
Dolphin Charger started operations in 1995 near the shores of the Annecy Lake in the French Alps. It is a proud member of the Eight Lakes Group. The Eight Lakes Group (with headquarters in Breda/NL and Antwerp/BEL and companies in Belgium, Netherlands, France and Taiwan) is a trusted supplier of products and solutions for the industrial and professional markets with a turnover of EUR 80 M.